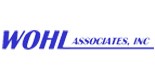 Bohemia, NY (PRWEB) December 30, 2013
Wohl Associates, a trusted leader in the used food processing and packaging machinery industry, is now selling used labeling machines from top manufacturers.
They stock a wide variety of these used labeling machines, ranging from pressure sensitive labelers and glue labelers, to fully automatic labelers and semi-automatic labelers. Other industrial labelers are also supplied in a variety of different configurations, such as double sided labelers which print on both the front and the back of the labels, to spot labelers to wrap around labelers. There are also a number of used label machines, which include Quadrel labelers, Universal labelers, New Jersey Machine Company label applicators, Autolabe labelers, label-aire labelers and Accraply labelers suitable for small, medium and high production application needs.
One of the used labeling machines in the Wohl Associates inventory is the Avery Bench Top Pressure Sensitive labeler with coder. This model is semi-automatic and is mounted on a portable stand with casters. It has a Wrapaprinta self-contained coder and miscellaneous changable parts.
Another one of the used labeling machines in their vast inventory is the Harland Sirius Auto Spot Wrap Around Pressure Sensitive labeler. This machine has a top hold down stabilizing belt and a norwood hot stamp printer with an approximately seven inch high wrap around belt. It is also equipped with many other features meant for different labeling purposes, though this particular machine that is in the Wohl Associates inventory came out of the pharmaceutical industry.
All of the used products sold by Wohl Associates have a dedicated team of employees who will answer any question a customer may have about each packaging machine and show them exactly how to use it. They will also search extensively for another machine that a customer may need if they don't have it in stock.
About Wohl Associates
Wohl Associates is a leading dealer in the used processing and packaging machinery industry. With a history and solid reputation spanning over 40 years, they have earned the trust of their clients by offering quality pre-owned equipment, expert customer service and invaluable knowledge to their customers. They treat each customer on an individual basis and customers are provided the highest level of service. With a large inventory including cartoners, ribbon blenders, stainless steel tanks, unscrambling tables, colloid mills and vitamin manufacturing equipment.
Wohl Associates has the pre-owned machinery to fit any production line. To view their inventory and learn more, visit them at http://www.wohlassociates.com/.