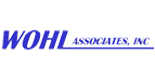 Wohl Associates has earned a reputation as a trusted leader offering quality equipment, exceptional customer service and invaluable knowledge in the pre-owned processing and packaging machinery industries.
(PRWEB) March 18, 2014
For those manufacturers in the medical field, the Bosch/Doboy Medical Grade Continuous Band Sealer produces reliable seals all stakeholders can count on. The machine is currently available at Wohl Associates, Inc., which specializes in retailing pre-owned high-quality production equipment in a variety of industries.
This device -- serial number 06-27158 -- has a digital control box and single-phase electrical specifications – 60 cycle, 115 volt. This makes it easy to implement in large and small production environments where electrical usage and access are a concern. Applications include use for medical devices and supplies, which have high quality thresholds and regulatory requirements.
The Bosch/Doboy Continuous Band Sealer is designed for use in sterile environments and comes equipped with many value-added features. Quality requirements and specifications in the medical field are among the highest of any industry in the U.S. or other parts of the world. For this reason, these devices undergo rigorous testing before they are available for sale.
Additional medical equipment available at Wohl Associates, Inc. includes the WestCapper Type PW-200T Pharmaceutical Capping Machine and the Capmatic Rebel Monoblock Vial/Bottle Packaging Machine. These machines are also made to meet regulatory specifications and help manufacturers produce high-quality products for use throughout the medical industry.
As with all medical and industrial equipment at Wohl Associates, Inc., staff members are ready to provide customers assistance in selecting the right equipment. Company personnel are knowledgeable regarding the manufacturing processes in a variety of industries. They can provide recommendations on brand name manufacturers and machines to meet clients' production needs.
Wohl Associates, Inc. prides itself in offering only the highest quality production equipment for medical manufacturers and service providers. Additional industrial production equipment is available, and a detailed product listing is available via the company's website, which is categorized based on equipment type for easy browsing.
About Wohl Associates
Wohl Associates is a leading dealer in the used processing and packaging machinery industry. With a history and solid reputation spanning over 40 years, they have earned the trust of their clients by offering quality pre-owned equipment, expert customer service and invaluable knowledge to their customers. They treat each customer on an individual basis and customers are provided the highest level of service. With a large inventory including cartoners, ribbon blenders, stainless steel tanks, unscrambling tables, colloid mills and vitamin manufacturing equipment.
Wohl Associates has the pre-owned machinery to fit any production line. To view their inventory and learn more, visit them at http://www.wohlassociates.com/.