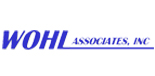 We're Wohl Associates, a family owned and operated business for over 40 years.
Bohemia, NY (PRWEB) April 24, 2014
Wohl Associates, a leader in used processing and packaging machinery, recently added an 800 Gallon DCI Closed Jacketed Vertical Mix Tank and two other kettles to their inventory. These will be of particular interest to those in the food, beverage, and personal care industries.
Manufactured by DCI of Minnesota, the dome-topped, 800-gallon, closed, jacketed mix tank stands on legs and is fabricated entirely from stainless steel. The jacket is rated at 40 p.s.i. and has internal dimensions of 70 inches in diameter and 55 inches in depth. (The sloped bottom allows for additional volume.) Filling is by way of three tri-clamp inlets, two of which are 3-inch diameter, with the third measuring 1-1/2 inches in diameter. In addition, there is a 19-inch diameter, off-center manway with a hinged lid and a 2-inch diameter, tri-clamp discharge outlet. Sweep agitation is powered by a Eurodrive 3-phase gearmotor running on a 60 Hz, 230 or 460 Volt electrical supply.
Also available is a 150-gallon "Lee" jacketed, hemispherical tilt kettle, and a 60-gallon "Groen" self-contained electric jacketed kettle. Measuring approximately 42 inches in diameter and 36 inches in depth, the stainless-steel "Lee kettle is jacketed for 125 PSI at 353 oF. Mounted on tubular legs, the kettle has a power-actuated tilt mechanism and a large pouring lip.
The "Groen" kettle measures 30 inches in diameter and 25 inches in depth, and is jacketed for 50 PSI and 300 oF. Mounted on a stainless steel base, the kettle has a tilt discharge mechanism and a bottom discharge outlet of approximately 2 inches' diameter.
In addition to those described above, Wohl Associates has many other kettles in inventory, both agitated and non-agitated, ranging in size from 20 gallons to 1,000 gallons and larger. If the exact piece of machinery sought isn't listed, prospective buyers are encouraged to discuss specific needs with the product specialists at Wohl Associates.
About Wohl Associates
Wohl Associates is a leading dealer in the used processing and packaging machinery industry. With a history and solid reputation spanning over 40 years, they have earned the trust of their clients by offering quality pre-owned equipment, expert customer service and invaluable knowledge to their customers. They treat each customer on an individual basis and customers are provided the highest level of service. With a large inventory including cartoners, ribbon blenders, stainless steel tanks, unscrambling tables, colloid mills and vitamin manufacturing equipment.
Wohl Associates has the pre-owned machinery to fit any production line. To view their inventory and learn more, visit them at http://www.wohlassociates.com/.