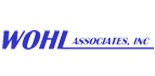 We pride ourselves in maintaining long-standing relationships with our customers.
Bohemia, NY (PRWEB) February 19, 2014
Wohl Associates, Inc. has been selling used packaging and processing machines across the continental United States for over 40 years. Wohl Associates has recently updated their inventory of mixer machines to meet the needs of their loyal customers. The latest additions to their large inventory of mixers are best used in the manufacturing and restaurant production industries.
Wohl Associates has a wide-variety of used mixers in stock. The inventory is consistently updated to include: pre-owned bowl mixers, vertical cutter mixers, planetary mixers, double/arm mixers, ribbon mixers, homogenizing mixers, and many additional types. One of the latest additions to the Wohl Associates inventory is the Ika Labor Pilot Inline Mixer. This stainless steel model is also mounted on a stainless steel base. The mixer utilizes a 4.8KW or 6.5HP, explosion proof motor. This impeccable piece of pre-owned machinery appears to be in virtually unused condition. With a number of mixing attributes that will benefit any owner, the Ika Labor Pilot Inline Mixer is sure to provide a great return on investment (ROI).
In order to meet the varying needs of a multitude of industries, Wohl Associates has recently acquired a used American Process Systems/Forberg 18 cubic feet Stainless Steel Twin Shaft Paddle Mixer. This particular used mixer is driven by a 7.5HP motor. It is well-balanced, constructed of stainless steel, and sits atop tubular legs. This used mixer is also known as a fluidized zone mixer. Its large tank measures an approximate 54 inches long by 46 inches wide with twin paddle accessories. To learn more about this used mixer, contact a knowledge Wohl Associates staff member.
The final used mixer that has been added to the Wohl Associates inventory is the Ika Labor Pilot Type DR2000 Stainless Steel Inline Mixer. This is a high shear dispersing mixer machine. It features a 3.5HP explosion proof motor. This reliable mixer is economically priced and ready for immediate use. Industry professionals interested in acquiring these or any of the other available mixer machines can contact Wohl Associates Inc. by phone at 631-244-7979 or by visiting http://www.wohlassociates.com.
About Wohl Associates
Wohl Associates is a leading dealer in the used processing and packaging machinery industry. With a history and solid reputation spanning over 40 years, they have earned the trust of their clients by offering quality pre-owned equipment, expert customer service and invaluable knowledge to their customers. They treat each customer on an individual basis and customers are provided the highest level of service. With a large inventory including cartoners, ribbon blenders, stainless steel tanks, unscrambling tables, colloid mills and vitamin manufacturing equipment.
Wohl Associates has the pre-owned machinery to fit any production line. To view their inventory and learn more, visit them at http://www.wohlassociates.com/.