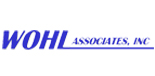 We pride ourselves in maintaining long-standing relationships with our customers.
Bohemia, NY (PRWEB) April 28, 2014
Wohl Associates, Inc., an industry leader in the areas of used processing and packaging machinery, is proud to announce the arrival of the Morton FKM-1200D to its inventory. The product marks just one of the latest additions to the Wohl Associates product lineup, which collectively make it a leading distributor of these types of machines in the United States.
The Morton FKM-1200D is a fully stainless steel plow mixer. The unit is driven by an 86 KW (116 HP) 3/60/460 volt main drive motor. The Morton FKM-1200D is also equipped with not one but two high speed choppers, each of which is individually driven by a 9 KW (12 HP) 3/60/460 volt motor of its own. The unit comes mounted on a specially designed stand and has two starter boxes and a high quality stainless steel control panel. The quick opening side doors, when fully extended, measure 20 inches by 15 inches. The mixer features a bottom discharge with plug style valve in addition to a 9 inch in diameter top port that also measures 20 inches by 14 inches. The unit can be easily plugged into a transformer to bring it to 220 volts, though the electrics required to do so will need to be purchased for an additional cost.
Another new addition to the Wohl Associates product lineup is the IKA labor pilot type DR2000 stainless steel inline mixer. The unit's model number is PO11599. The unit comes mounted on top of a stainless steel base and features a 3.5 HP 3/60/230-460 volt explosion-proof motor that operates at 3450 revolutions per minute. The unit is a high sheer dispersing machine that has many desirable features that are always in demand.
For additional information regarding all of the high quality products that Wohl Associates, Inc. is offering, contact the company directly at (631) 244 -7979 or by visiting the official website at http://www.wohlassociates.com.
About Wohl Associates
Wohl Associates is a leading dealer in the used processing and packaging machinery industry. With a history and solid reputation spanning over 40 years, they have earned the trust of their clients by offering quality pre-owned equipment, expert customer service and invaluable knowledge to their customers. They treat each customer on an individual basis and customers are provided the highest level of service. With a large inventory including cartoners, ribbon blenders, stainless steel tanks, unscrambling tables, colloid mills and vitamin manufacturing equipment.
Wohl Associates has the pre-owned machinery to fit any production line. To view their inventory and learn more, visit them at http://www.wohlassociates.com/.