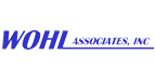 Wohl Associates recognizes the need to treat each customer on an individual basis and we are certain that you will be rewarded with professional and favorable results.
Bohemia, NY (PRWEB) February 24, 2014
Wohl Associates, Inc. announces a new group of used stainless steel mixers have been added to their inventory in addition to many other food processing machines. Wohl prides itself on being a valuable asset to manufacturers looking to purchase large equipment at reduced prices. Each machine is inspected by a Wohl expert to assure quality and excellence.
The American Process Systems/Forberg Mixer is now available through Wohl. This used machine features an 18 cubic foot twin shaft paddle mixer, constructed with stainless steel. This unit is solidly supported by durable tubular stainless steel legs. Includes a tank measuring 54" long and 46" wide. Twin paddle agitation combines fluids into a consistent homogenized mixture.
The IKA DR2000/4 Inline Mixer is another unit available through Wohl Associates. This unit is pre-owned, but appears to be in unused condition. A high intensity mixer, the IKA DR 2000/4 is powered by an explosion-proof motor running at 6.5 HP. The model number for this unit is PO11803. This machine is used for homogenizing and emulsifying mixtures of liquids. This unit sits on a stable stainless steel base.
The IKA Labor Pilot Mixer is also constructed of stainless steel for a powerful and durable work unit. This pre-owned unit also appears to be in brand new, unused condition and is ready for a manufacturer's use. The model number for this unit is PO11599 and the type is DR2000. This inline mixer is driven by a 3.5 HP explosion-proof motor, capable of 3,450 RPM. The IKA Labor Pilot is a high shear dispersing machine.
These industrial processing mixers and more may be found on the Wohl Associates website. Additional information, pictures and price quotes may be obtained by contacting Wohl or visiting their website. Wohl is a well-respected name in the community—family owned and operated. They strive to meet high expectations in the manufacturing industry with quality products and great customer service.
About Wohl Associates
Wohl Associates is a leading dealer in the used processing and packaging machinery industry. With a history and solid reputation spanning over 40 years, they have earned the trust of their clients by offering quality pre-owned equipment, expert customer service and invaluable knowledge to their customers. They treat each customer on an individual basis and customers are provided the highest level of service. With a large inventory including cartoners, ribbon blenders, stainless steel tanks, unscrambling tables, colloid mills and vitamin manufacturing equipment.
Wohl Associates has the pre-owned machinery to fit any production line. To view their inventory and learn more, visit them at http://www.wohlassociates.com/.