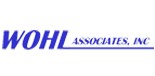 Bohemia, NY (PRWEB) September 30, 2013
Wohl Associates, Inc., is a family owned and operated business that specializes in selling top-quality used equipment. With over 40 years of experience, they are proud to offer an updated inventory of used processing machinery. Starting in October, Wohl Associates will be selling a wide-array of premium used processing machinery. To preview or learn more about their inventory, call today to speak with their exceptional staff, who each possess invaluable knowledge about every piece of used equipment offered for sale. Wohl Associates treats every customer with exceptional service and only offers the best in used sales equipment.
The new October inventory of used processing machinery includes a used Ross Industries model 950-6 stainless steel high-speed slicer. This top-quality machine has dual chutes and separate 7 inch-wide discharge conveyors. It is perfect for someone in the food industry, especially consumers looking to process: beef, poultry, lamb, or seafood. This high-speed slicer is also suitable for bagels, vegetables, and other bakery products. At a rate of up to 100 slices per minute, this used processing equipment is a great purchase.
With over 40 years as one of the industry's leading providers of used processing machinery, Wohl Associates, Inc. has an October inventory that caters to a wide-variety of equipment needs. They are now selling a Mueller 400 Liter (100 gallon) type 316 stainless steel sanitary process vessel. This used processing machine is in pristine condition, with an approximate diameter of 30 inches by 42 inches deep. It also has a polished interior, and is driven by a top mounted "lightin 'dura mix' gear motor." The machine sits atop stainless legs with casters.
Wohl Associates' entire October inventory of used processing and packaging machinery is of the highest quality and of a tremendous variety. To learn more about the entire inventory be sure to check their website for detailed product descriptions. The stock of used processing machinery is updated daily to ensure that Wohl Associates, Inc. remains the industry leader in used equipment sales.
Be sure to call to speak with a Wohl Associates representative today; they are happy to answer any questions and provide you with the daily list of updated used processing equipment. Readers can visit http://www.wohlassociates.com/ .
About Wohl Associates
Wohl Associates is a leading dealer in the used processing and packaging machinery industry. With a history and solid reputation spanning over 40 years, they have earned the trust of their clients by offering quality pre-owned equipment, expert customer service and invaluable knowledge to their customers. They treat each customer on an individual basis and customers are provided the highest level of service. With a large inventory including cartoners, ribbon blenders, stainless steel tanks, unscrambling tables, colloid mills and vitamin manufacturing equipment.
Wohl Associates has the pre-owned machinery to fit any production line. To view their inventory and learn more, visit them at http://www.wohlassociates.com/.