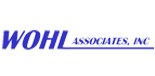 Bohemia, NY (PRWEB) October 17, 2013
Wohl Associates, a leader in the used processing and packaging industry, has acquired several used paddle blenders for their inventory. Wohl is based in Bohemia, New York.
Wohl's used paddle blender inventory includes several high-quality, industry tested models. One example is the 42 CU.FT. APV Crepaco Sanitary Horizontal Paddle Blender with a 70 PSI jacket. This blender is equipped with top of the line paddle/blade agitation, which provides quick and efficient dispersion of any product. The blender is equipped with an approximately 4-in. diameter ball valve with lee fluid flow and an automatic valve with tri-clamp discharge.
Wohl's inventory also has models like the 1.3 CU.FT Day Stainless Jacketed Double Ribbon Blender. This blender features a 13 in. x 16 in. x 15 in. tank. The jacket is rated at 45 PSIG at 292 degrees F. The blender is driven by a 1.5 HP variable speed drive with an internal spray bar for liquid addition. The blender is equipped with an approximately 3 in. diameter center bottom outlet with valve and hinged lid. The blender rests on approximately 38in high legs and has casters for portability.
Another exemplary model from Wohl's selection of used paddle blenders is the Scott Stainless Double Ribbon Blender, Sanitary Finish. This blender has a tank with dimensions approximately 48 in. wide x 96 in. long x 54 in. deep, and a 140 grit sanitary finish for the interior of the mixer. The center bottom outlet measures approximately 8 inches in diameter and features a slide paddle valve. The roller chain is driven by a 30 HP 3/60/230-460 volt motor through a falk speed reducer. The blender also features centrifugal fluid coupling for "dead load" starting. The unit has a stainless steel stand approximately 70 in. high and a stainless steel lid.
Wohl Associates' used paddle blenders can be used in a large variety of processing and packaging tasks. Any interested buyers can contact Wohl at (631) 244-7979 or visit Wohl online at http://www.wohlassociates.com
About Wohl Associates
Wohl Associates is a leading dealer in the used processing and packaging machinery industry. With a history and solid reputation spanning over 45 years, they have earned the trust of their clients by offering quality pre-owned equipment, expert customer service and invaluable knowledge to their customers. They treat each customer on an individual basis and customers are provided the highest level of service. With a large inventory including cartoners, ribbon blenders, stainless steel tanks, unscrambling tables, colloid mills and vitamin manufacturing equipment, Wohl Associates has the pre-owned machinery to fit any production line. To view their inventory and learn more, visit them at http://www.wohlassociates.com/.