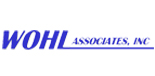 We pride ourselves in maintaining long-standing relationships with our customers.
Bohemia, NY (PRWEB) March 19, 2014
For those seeking industrial strength used paddle blenders and mixers, a variety of models are in stock at Wohl Associates, Inc. These machines are quality tested and ready to enter production.
The APV Crepaco has a 42 cu. ft. working capacity and a stainless steel jacketed horizontal paddle blender. The jacket is rated at 70 PSI @ 350 degrees Fahrenheit, making it durable under variable manufacturing conditions. It comes equipped with paddle blade agitation providing rapid dispersion of solutions. The agitator also has scraper blades that further enhance its operating effectiveness. The unit's stock number is 7702A, which is easily searched via the company's website.
Equally impressive is the American Process Systems/Forberg 18 cu. ft. Stainless Steel Twin Shaft Paddle Mixer, Model FZM-18. This is another quality used paddle mixer that has a fluidized zone mixer tank that measures approximately 54 inches long and 46 inches wide. It has twin paddle agitation driven by a 7.5 horse power motor. The unit stands on stainless steel tubular legs giving it extra stability during production runs.
Also available, is the IKA Labor Pilot Type DR2000 Stainless Steel Inline Mixer, Model PO11599. This machine is mounted on a stainless steel base, and the mixer is driven by a 3.5 horse power explosion proof motor. The condition of this piece is excellent, and it has many desirable features. Further specifications and details can be found by searching stock number 7668B. There are other used paddle mixers and blenders in stock suited for small or large manufacturing operations.
Wohl Associates, Inc. provides clients in a variety of industries with high-quality production equipment. It is important to purchase used machines from a distributor that has a reputation for reliable merchandise. Be sure to browse the used paddle blenders and mixers currently listed on the company's website.
About Wohl Associates
Wohl Associates is a leading dealer in the used processing and packaging machinery industry. With a history and solid reputation spanning over 40 years, they have earned the trust of their clients by offering quality pre-owned equipment, expert customer service and invaluable knowledge to their customers. They treat each customer on an individual basis and customers are provided the highest level of service. With a large inventory including cartoners, ribbon blenders, stainless steel tanks, unscrambling tables, colloid mills and vitamin manufacturing equipment.
Wohl Associates has the pre-owned machinery to fit any production line. To view their inventory and learn more, visit them at http://www.wohlassociates.com/.