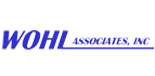 Bohemia, NY (PRWEB) April 21, 2014
Wohl Associates now has one Shenzen Ourpack Vertical Form/Fill/Seal Pouching Machine for creams and sauces in their current inventory. The stainless steel, five lane machine features top mounted pistons along the product hopper, and the Ourpack gives the operator finely tuned management of the system with a hi-tech electronic control panel. In addition, the pouching system features a 14 inch wide takeaway conveyor belt inclined for easy collection of the finished pouch. The Shenzen Ourpack Vertical Pouching Machine has single phase electrics that are run by 220 volts. For interested parties, the stock number is 7770A, serial number 9DX12089.
Wohl Associates has been in operation for over 40 years. This company deals with high quality, used processing and packaging machinery, and possesses in-depth knowledge of the markets in previously owned equipment. In addition to dealing in quality machinery, Wohl Associates buys and sells both individual machines or entire plants, and they specialize in appraisals, auctions and liquidations.
Wohl Associates currently has a pre-owned Bartelt/HMC Products Model IM 9-10 horizontal form/fill/seal pouching machine in their inventory. This item comes equipped with centers that are approximately 9 inches in diameter. This particular machine was last operated in a food facility that used to produce up to 70 pouches per minute. In addition, this pouching machine features the Allen Bradley "Panel-View 550" control panel for ease of operation and an air operated filling head. The Bartelt/HMC has electrical specifications of 3/60/208 volts and single phase controls. The stock number is 7762A, and the serial number is RH200159.
Another high-quality machine available for sale is the Ocean Packing Stainless Steel Automatic Filling and Capping Machine, Model OPHR II-A. This filling and capping machine currently has two heads; however, the operator can expand this to four heads for higher capacity. The plastic tabletop conveyor measures approximately 4 ½ inches wide, and the overall length of the machine is 80 inches. It comes equipped with a 316L stainless steel dual head pumping station that has a micro-computer controller, variable speed controls and air indexing cylinders that keeps the machine synchronized. The Ocean Packing machine has single phase electrics, and the stock number is 7770C.
All of the machines can be found on the Wohl Associates website.
About Wohl Associates
Wohl Associates is a leading dealer in the used processing and packaging machinery industry. With a history and solid reputation spanning over 40 years, they have earned the trust of their clients by offering quality pre-owned equipment, expert customer service and invaluable knowledge to their customers. They treat each customer on an individual basis and customers are provided the highest level of service. With a large inventory including cartoners, ribbon blenders, stainless steel tanks, unscrambling tables, colloid mills and vitamin manufacturing equipment.
Wohl Associates has the pre-owned machinery to fit any production line. To view their inventory and learn more, visit them at http://www.wohlassociates.com/.