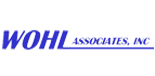 We're Wohl Associates, a family owned and operated business for over 40 years.
Bohemia, NY (PRWEB) March 13, 2014
Wohl Associates, Inc. announces the addition of the Anderson Twelve Station Rotary Pump Placer to their inventory of used processing and packaging machinery. A trusted leader in the machinery industry, their listing of products continues to expand to meet the needs of industry clientele.
The Anderson Twelve Station Rotary Pump Placer joins the current selection of cappers, bottle cappers and retorquers in inventory which includes fully automatic cappers, semi-automatic cappers, cap tighteners, retorquers, quill or spindle cappers, chuck cappers and steam/twist-off lug cappers.
The stainless steel rotary pump placer is equipped with a Hoppman Centrifuge Model ft. bowl with a Norwalt Inclined Cleated Belt Elevator. Other features include infeed and discharge stars with worm infeed and a stainless steel conveyor. This piece is manufactured by Anderson, a trusted name in bottle cap machinery.
Other well-known brands carried by Wohl Associates include Kaps-All, Resina, Pack West, Zalkin and White Cap. Wohl Associates carries a huge selection of machinery servicing a variety of clients in the alcohol and beverage industry, food industries, meat processing & packing industry and others.
In their piston filler listings, Wohl Associates has also added the JDA Progress Twin Piston Automatic Filler to their piston-positive displacement inventory, used to fill viscous product not suitable for standard liquid fillers. This piece features two adjustable pistons each measuring a 2 inch diameter, 15 inches long with pneumatic indexing cylinders. The filler is top mounted with a 10 gallon stainless steel conical hopper mounted on a stainless steel table. The filler can be fitted with a conveyor and rotary feed table at an additional cost.
All pre-owned inventory sold by Wohl Associates is guaranteed by experienced machinery professionals with a variety of knowledge and skill to assists clients in making the right selection for their needs, providing consultation and guidance for current and future plans.
About Wohl Associates
Wohl Associates is a leading dealer in the used processing and packaging machinery industry. With a history and solid reputation spanning over 40 years, they have earned the trust of their clients by offering quality pre-owned equipment, expert customer service and invaluable knowledge to their customers. They treat each customer on an individual basis and customers are provided the highest level of service. With a large inventory including cartoners, ribbon blenders, stainless steel tanks, unscrambling tables, colloid mills and vitamin manufacturing equipment.
Wohl Associates has the pre-owned machinery to fit any production line. To view their inventory and learn more, visit them at http://www.wohlassociates.com/.