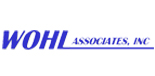 (PRWEB) May 08, 2014
Wohl Associates is proud to announce the addition of an important new product offering to its already robust inventory of used equipment. This addition is just one of the many reasons why the company is an industry leader in its field.
The unit is a used stainless steel double ribbon blender that is approximately 25 cubic feet in size. The dimensions of the included tank are approximately 29 full inches wide by 57 inches long by 31 inches deep. The unit is driven by a 10 horsepower 3/60/220-440 volt gear motor. When the blender is situated on its legs, it is approximately six inches in diameter. The unit includes a center bottom discharge with a pneumatic slide valve. The unit ships with outboard anti-friction bearings. The machine also has a stainless steel lid and a safety grate.
Another important addition to the Wohl Associates inventory is a used Toronto coppersmithing stainless steel jacketed double ribbon blender. The unit is approximately 40 cubic feet with interior tank dimensions of 36 inches by 72 inches by 42 inches. The blender is jacketed for 80 PSI and 324 degrees Fahrenheit. The unit is driven by a 40 horsepower motor and a gear reducer. The blender ships with a dome cover with hinged sectional lids. The blender also includes a safety grate with an approximately 8 inches in diameter center bottom discharge, complete with the associated valve.
These are just two of the many important additions that Wohl Associates has recently made to its inventory. If readers have any questions about these or any of the other products that the company has to offer, don't hesitate to call the company directly at (631) 244 -7979. Wohl Associates can also be contacted through the official website at http://www.wohlassociates.com. New products are added to the company's inventory on a regular basis, so be sure to check back often for more updates.
About Wohl Associates
Wohl Associates is a leading dealer in the used processing and packaging machinery industry. With a history and solid reputation spanning over 40 years, they have earned the trust of their clients by offering quality pre-owned equipment, expert customer service and invaluable knowledge to their customers. They treat each customer on an individual basis and customers are provided the highest level of service. With a large inventory including cartoners, ribbon blenders, stainless steel tanks, unscrambling tables, colloid mills and vitamin manufacturing equipment.
Wohl Associates has the pre-owned machinery to fit any production line. To view their inventory and learn more, visit them at http://www.wohlassociates.com/.