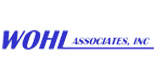 We're Wohl Associates, a family owned and operated business for over 40 years.
Bohemia, NY (PRWEB) March 24, 2014
Wohl Associates announces the newest addition to their used processing and packaging machinery inventory with the Shanklin Automatic L-Sealer/Heat Sealer. A well-respected leader in the machinery industry, Wohl Associates continues to expand their product lines to meet the growing needs of industry clientele in a consistently changing global environment.
The Shanklin Automatic L-Sealer/Heat Sealer is part of the Shrink and Packaging equipment line which includes a variety of used Axon Sleevers, Induction Sealers, Bundlers, Vacuum Packagers and other equipment designed for filling, labeling, cartooning, capping, wrapping and bundling.
The adjustable packaging machine is equipped with the Shanklin Selvage Winder and rates up to 35 packages per minute with attached casters for portability and a self-contained control panel. Other features include a 14-inch wide takeaway belt and electrical specifications of single phase, 60 cycle, 230 volts.
Other noted packaging equipment brands carried by Wohl Associates include Automate Technologies, Inc., Pillar, Enercon and Lepel. Wohl Associates carries the finest quality pre-owned packaging equipment to meet any service industry needs.
Additional new machinery in their inventory includes a used Bosch/Doboy Model B-500M medical grade continuous band sealer with a digital control box that is used for medical devices and supplies in a sterile environment, and a used visual packaging model SDS6CF Six Station Rotary Buster/Heat Sealer with a stainless stand. The equipment also has a top mounted digital control panel, automatic card feeder, automatic package discharge and is equipped with tooling for approximately 6 in. by 10 in. rated up to 10 cycles per minute.
About Wohl Associates
Wohl Associates is a leading dealer in the used processing and packaging machinery industry. With a history and solid reputation spanning over 40 years, they have earned the trust of their clients by offering quality pre-owned equipment, expert customer service and invaluable knowledge to their customers. They treat each customer on an individual basis and customers are provided the highest level of service. With a large inventory including cartoners, ribbon blenders, stainless steel tanks, unscrambling tables, colloid mills and vitamin manufacturing equipment.
Wohl Associates has the pre-owned machinery to fit any production line. To view their inventory and learn more, visit them at http://www.wohlassociates.com/.