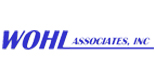 We pride ourselves in maintaining long-standing relationships with our customers.
Bohemia, NY (PRWEB) March 11, 2014
Wohl Associates, Inc. is now offering one used AutoMate Technologies AM-20 Induction Sealer to manufacturers looking for a bargain portable sealer. Machinery commonly used at manufacturing plants may be found in Wohl's inventory of used processing machines. Wohl prides itself on serving the food and pharmaceutical industry by providing quality machines at low costs.
The AutoMate Technologies Portable Induction Sealer is just one of the many used food processing machines for sale through Wohl. This unit is seated on a metal base with casters, allowing portability. This is a comprehensive unit and has a digital control panel for specifications and process options to control the sealing process. Production line operators can set the sealing head power, the setup, the power level and the print stats, all while watching the indicators during the process. An emergency off button is also located near the control panel for safety.
Wohl inspects each unit so that they can ensure that customers receive a working machine that is in great shape. Manufacturers who are looking to sell their unneeded equipment can turn to Wohl to receive a great price, and Wohl resells those machines to other manufacturers. This AutoMate Technologies mobile induction sealer has been previously used, but is in excellent working condition. Wohl is also offering manufacturers the option of purchasing a stainless steel conveyor to go with this unit at an additional cost.
The high performance AutoMate Technologies Portable Induction Sealer may be seen on the Wohl website and Wohl may be contacted by manufacturers desiring a price quote on the machine. Bottle seals from this machine are designed to keep the product tamper-proof and protected from damage. Manufacturers looking for a unit to seal bottle tops will find that the AutoMate Technologies sealing machine serves to safeguard their products.
With a continually growing inventory, Wohl encourages manufacturers to check their available machine lists often. Many machines are highly sought after and gone quickly when listed. Contact Wohl Associates today for more information about affordable machinery options.
About Wohl Associates
Wohl Associates is a leading dealer in the used processing and packaging machinery industry. With a history and solid reputation spanning over 40 years, they have earned the trust of their clients by offering quality pre-owned equipment, expert customer service and invaluable knowledge to their customers. They treat each customer on an individual basis and customers are provided the highest level of service. With a large inventory including cartoners, ribbon blenders, stainless steel tanks, unscrambling tables, colloid mills and vitamin manufacturing equipment.
Wohl Associates has the pre-owned machinery to fit any production line. To view their inventory and learn more, visit them at http://www.wohlassociates.com/.