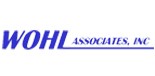 Wohl Associates recognizes the need to treat each customer on an individual basis and we are certain that you will be rewarded with professional and favorable results.
(PRWEB) February 18, 2014
Wohl Associates, Inc. has announced an increase in used food processing machinery available for purchase. From used rotating drum seasoners to conveyors, Wohl continues to find used mechanical processing units for production manufacturers looking to save money on a quality machine.
A used Daycon Mechanical Systems Rotating Drum Seasoner is now available for purchase through Wohl. Specially designed to evenly distribute spices on food products, the Daycon Mechanical Systems Rotating Drum Seasoner is portable and capable of dispensing liquid flavorings and additives as well as spices. Suspended in the upper center of the rotating drum, a steel arm with liquid spray feed pump hangs, prepared to spray products before or during the coating process.
Measuring 30" wide by 36" long, the Daycon Mechanical Systems drum is constructed from stainless steel and sits on a stainless steel stand. The casters attached to the legs of the stand allow for the machine to be portable. This unit is powered by a 1 HP electric motor.
Wohl also has access to many other food processing machines, such as stone mills, conveyors, labeling machines and more. The Fryma Corundum Stone Mill is currently available through Wohl, featuring a 360mm stone for grinding and emulsifying products. A large, 60 gallon Groen Self-Contained Electric Kettle is another machine is in wohl's quality selection of used machinery. This Groen electric kettle is jacketed for 50 PSI at 300 degrees F, is 30" wide by 25" deep, and is constructed out of stainless steel. Other available machines include the Portable 87" Long Inclined Jacketed Screw Conveyor, bottle processing machines, pasta production machines and mixers.
Wohl inspects all machines that are pre-owned before offering their wide selection of quality used production machines to manufacturers. This ensures manufacturers will get working, high-performance machinery at a fraction of the cost. Wohl continues to serve the community with professional mechanical services.
Interested customers may contact Wohl for further specifications and to request a price quote on individual machines.
About Wohl Associates
Wohl Associates is a leading dealer in the used processing and packaging machinery industry. With a history and solid reputation spanning over 40 years, they have earned the trust of their clients by offering quality pre-owned equipment, expert customer service and invaluable knowledge to their customers. They treat each customer on an individual basis and customers are provided the highest level of service. With a large inventory including cartoners, ribbon blenders, stainless steel tanks, unscrambling tables, colloid mills and vitamin manufacturing equipment.
Wohl Associates has the pre-owned machinery to fit any production line. To view their inventory and learn more, visit them at http://www.wohlassociates.com/.