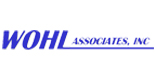 Bohemia, NY (PRWEB) June 23, 2014
Wohl Associates, Inc. is pleased to announce the addition of a variety of new products to its already robust and versatile product inventory. These new high quality used product acquisitions are part of what makes Wohl Associates a premiere destination for those who are in need of such products.
The first product inventory addition is a used Fette "Perfecta 3100" double sided rotary tablet press. This 55 station tablet press comes complete with power feeders, pre-compression and keyed upper punch bores. It is rated for up to 594,000 tablets per hour, which equates to around 9,900 tablets per minute. The machine has a Fette data control and lift-up safety doors with interlocks.
Another new product addition is a used Colton model 216 16 station rotary tablet press. The unit comes equipped with a keyed head and is rated up to 800 tablets per minute and features 6,000 PSI maximum pressure. These qualities make the unit suitable for tablets up to 5/8 inches in diameter. The machine is presently equipped with a full set of punches and dies that can be used for approximately ¼ inch diameter round tablets. The unit is equipped with a feed frame and a stainless steel hopper. The press is driven by a 1-1/2 horsepower 3/60/220-440 volt motor.
Another new product addition is a used Cherry Burrell/Colton 33 station rotary tablet press. This twin hopper tablet press has induced die feeding and keyed heads.
For additional information about these or any of the other high quality used machines that Wohl Associates has to offer, don't hesitate to contact them today. Representatives are standing by to provide you with additional information and to address any and all concerns that buyers may have. You can contact Wohl both by telephone and by filling out the request form on the Wohl Associates, Inc. website for more information.
About Wohl Associates
Wohl Associates is a leading dealer in the used processing and packaging machinery industry. With a history and solid reputation spanning over 40 years, they have earned the trust of their clients by offering quality pre-owned equipment, expert customer service and invaluable knowledge to their customers. They treat each customer on an individual basis and customers are provided the highest level of service. With a large inventory including cartoners, ribbon blenders, stainless steel tanks, unscrambling tables, colloid mills and vitamin manufacturing equipment.