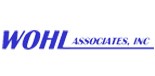 We pride ourselves in maintaining long-standing relationships with our customers.
Bohemia, NY (PRWEB) December 09, 2013
Wohl Associates, a trusted leader in the used food processing and packaging machinery industries, is now selling used tube filling machines in their already diverse inventory.
The addition of these used tube fillers adds an entirely new dimension to the products available through this used machinery retailer. Tube filling machines are designed in order to fill tubes with materials like plastic, metal and laminate. These used tube filling machines have a number of different options and features on them, including hot air tube fillers, hot jaw tube fillers, ultrasonic or high frequency tube fillers and also crimping machines for metal tubes. They carry a number of different brands of these used tube filling machines as well.
For example, one of their featured used tube fillers is a silver Unipac / Romaco 100 plastic tube filling and sealing machine which can automatically fill up to 5,000 tubes per hour, or approximately 80 tubes per minute. It's features include a stainless steel agitated hopper, tube orientation and registration, auto tube feeding, stainless steel cabinetry along with extra parts in case anything breaks. There is also a front mounted digital control pad, among other handy features which can be detailed upon request.
Other used tube fillers include a Kalix KX-100 model with stainless steel cabinetry and plexiglass guarding. This filler and sealer has an automatic tube feeding device and tube registration orientation via an electric eye. This model is also equipped with an acu-chiller and a huttinger ultrasonic sealer.
Wohl Associates also has a number of employees who know all of these pieces of industrial equipment intimately and can answer just about any question their customers may have. On top of that, if there is a piece of equipment that a customer wants which is not in the company's diverse inventory, they will do everything they can to try and acquire it for them.
Wohl Associates also dedicates a number of its employees to helping customers with any questions they may have about any aspect of their industrial equipmant. If there is a piece of equipment the customer is looking for that is not in the company inventory, than these employees will do their best to track that equipment down to match the customer's needs.
About Wohl Associates
Wohl Associates is a leading dealer in the used processing and packaging machinery industry. With a history and solid reputation spanning over 40 years, they have earned the trust of their clients by offering quality pre-owned equipment, expert customer service and invaluable knowledge to their customers. They treat each customer on an individual basis and customers are provided the highest level of service. With a large inventory including cartoners, ribbon blenders, stainless steel tanks, unscrambling tables, colloid mills and vitamin manufacturing equipment.
Wohl Associates has the pre-owned machinery to fit any production line. To view their inventory and learn more, visit them at http://www.wohlassociates.com/.