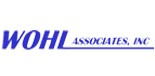 (PRWEB) November 07, 2013
Wohl Associates, a Bohemia-based company specializing in the sales of used processing and packaging machinery, has acquired a large number of unscrambling tables to add to their inventory. Wohl Associates has been in the production equipment business for more than 40 years and continues to be committed to providing customers with high-quality used machinery in great condition and at reasonable prices.
Unscrambling tables are used in a variety of production facilities from pharmaceuticals and cosmetics to food and beverage manufacturing to sort, re-orient bottles onto a conveyor belt or other device prior to filling them. The recently acquired unscrambling tables cover a range of sizes to meet the needs and space requirements of different manufacturing and production facilities. Brands represented include Hull, Kleenline, Pace, and Kaps-all among many others.
Included among the recently acquired tables is a 36 inch Garvey brand unscrambling table. Both the table and all cabinetry are made of durable stainless steel and the table mechanics are driven by a fractional HP electric motor with Boston Gear RatioPax variable speed control. This and several other similarly sized machines are available and can be used in smaller facilities.
Another item acquired by Wohl Associates is a Pace Pharma-Line plastic bottle sorter. This unscrambler has a container hopper and elevator built-in for convenient operation. The machine is very versatile and accommodates a variety of container sizes and types including round, square and other containers. The integrated ionized air rinse feature helps to keep manufacturing containers clean prior to filling.
Wohl Associates has also added a large-capacity, 60-inch diameter unscrambling table to the inventory. This table uses a single phase DC motor with variable speed control and was most recently used in a food production facility.
Manufacturers in need of unscrambling and rotary tables can contact Wohl Associates by phone at (631) 244 -7979 or via their website, http://www.wohlassociates.com to get more information on the aforementioned machines and the many others that are available. With the experience of over 40 years in the used equipment business, Wohl has experts on production machinery and can help manufacturers identify the machine that will best fit their needs.
About Wohl Associates
Wohl Associates is a leading dealer in the used processing and packaging machinery industry. With a history and solid reputation spanning over 40 years, they have earned the trust of their clients by offering quality pre-owned equipment, expert customer service and invaluable knowledge to their customers. They treat each customer on an individual basis and customers are provided the highest level of service. With a large inventory including cartoners, ribbon blenders, stainless steel tanks, unscrambling tables, colloid mills and vitamin manufacturing equipment.
Wohl Associates has the pre-owned machinery to fit any production line. To view their inventory and learn more, visit them at http://www.wohlassociates.com/.