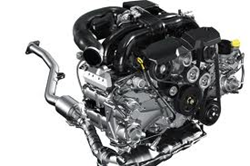 The established price point for our luxury motors this year is one new change that we're integrating into our business model
Los Angeles, CA (PRWEB) March 08, 2014
Luxury auto parts that are sold through secondhand resources can still carry an MSRP price structure for consumer sales, according to auto industry research. One auto company is now changing its price policy for luxury parts sold on the Internet. The Got Engines company has initiated a new price point for its used Mercedes S Class motors for sale at http://www.gotengines.com.
This new price point is part of the changes that are found in the luxury inventory of motors carried for sale this year. These prices instantly apply to the diesel and gasoline types that are stocked for domestic orders. All of the S Class editions that are in stock are units that are purchased for resale through authorized resellers of Mercedes-Benz products.
"The established price point for our luxury motors this year is one new change that we're integrating into our business model," said a GotEngines.com company source.
The S Class engines have now joined the E Class and other types in the luxury inventory available through the GotEngines.com website. The modifications that have been completed this year have resulted in a much larger gasoline and diesel engines inventory for public sale. All of the reduced priced motors that are shippable are eligible for the established OEM warranties now offered.
"Our luxury inventory features warranties along with each sale apart from any price discounts that we're providing to the public in 2014," said the source.
The Got Engines company is planning the acquisition of additional Mercedes-Benz motors to enhance the new inventory available for Internet sale. The existing motors in stock and the units that will be added this year will receive the standard shipping policies that were launched in 2012 to promote faster deliveries to the public.
About GotEngines.com
The GotEngines.com company remains a resource that consumers use on the Internet for locating discount prices for vehicle engines and other automotive parts. This company has a staff of parts experts working daily to support all website users. The GotEngines.com company has completed the installation of automated research tools for parts buyers in 2014. The company tools now available support faster price comparisons and acquisition of engine quality information prior to an actual sale being processed. The standard warranty protection this company provides continues to offer extended coverage for engines.