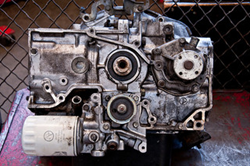 We're one example of a preowned parts company that has managed to build a larger following by updating inventory and continuing to support consumers with low retail prices
Orlando, FL (PRWEB) May 27, 2014
Summer promotions are one sales strategy by some retailers to give price breaks to American shoppers. The Got Engines company is no different when it comes to price savings and is offering used motors for sale under new Summer price points at http://www.gotengines.com/used-engines.html.
The vehicle motors inventory that will be affected by this sales promotion includes some of the most well-known car manufacturers. Buyers will immediately notice discount prices for Chevy, Dodge, Ford, Jeep, Suzuki, Mitsubishi, Lexus, Kia, Honda and Toyota used engines for sale when browsing the for sale inventory.
"We're one example of a preowned parts company that has managed to build a larger following by updating inventory and continuing to support consumers with low retail prices," said a sales coordinator at the Got Engines website.
The car motors now on sale are units that are picked from distributor inventories for several basic factors. Because mileage must be low to entice U.S. buyers, only motors that have a specific mileage range have been selected for inclusion in the Summer sales promotion announced.
"A motor vehicle engine from our vintage or recently manufactured series inventory now carries a full warranty for a 36-month duration," said the sales coordinator.
The Got Engines toll-free number now links American purchasers of motors to exclusive sales staff offline. The direct calls routed to 1-866-320-1065 provide a way that any person can begin to compare the Summer sale pricing with other known engine suppliers on the Internet.
About GotEngines.com
The GotEngines.com company supplies vehicle engines that are in good condition and without the common errors that can be found when buying auto parts used. An American staff supplies services to consumers apart from handling sales processing. The GotEngines.com company has added to its emerging database of vehicle motors over the past 36 months and is now shipping more imported automaker motors to domestic purchasers. Contact with company experts is now handled by way of a call center.