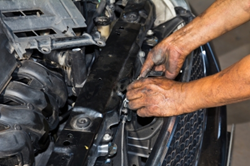 Our acquisition efforts this year have been centered upon locating popular foreign vehicle motors for sale within the USA at reduced prices
Portland, OR (PRWEB) March 01, 2014
The Armada from Nissan is one of the expanding SUV brands in the North American market. The Got Engines company has now acquired used Nissan Armada engines for immediate public sale at http://www.gotengines.com/nissan/nissan-rebuilt-engines.html.
These engines feature the 5.6 V8 builds that have been standard in the SUV builds since the 2003 year. The acquisition of these import vehicle brand motors is expected to create a new public resource for purchasers in the U.S.
"Our acquisition efforts this year have been centered upon locating popular foreign vehicle motors for sale within the USA at reduced prices," said one Got Engines company source.
The 5.6 V8 Armada motors that are currently marketed for a discount price to SUV owners or other parts buyers this year are combined with the performance editions placed into the GotEngines.com warehouse inventory. Performance motors from Nissan, Honda and Toyota are now available for retail sale.
"The import section of our company warehouse is now supporting multiple engine types from various automakers in the global market and warranties are included at the point of sale," said the source.
The Got Engines company is continuing to secure more distribution partners providing above average condition motors for different vehicle brands in 2014. The attached warranty plans for Nissan and other engine types now provide a longer period of parts coverage compared to the standard coverage options from auction companies.
U.S. auto parts buyers who have questions about available inventory or warranty lengths can call the new customer support team offline at 1-866-320-1065. These specialists can now receive calls from any state and are available 365 days a year.
About GotEngines.com
The GotEngines.com company is continuing its trend this year by providing imported and domestic produced motors from automakers at discount prices for the general public. This company first launched its public search platform available on the Internet in 2007 to locate used engines for sale. The GotEngines.com company is one of the sources that provide long-term warranty plans for all inventory that is sold. The company phone support systems now in place help offer a range of offline support to the general public when researching motors available for sale.