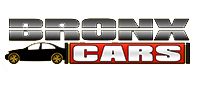 Bronx, NY (PRWEB) January 29, 2014
Bronx Cars, one of the most trusted used vehicle dealers in New York City, is continuing its tradition of supporting the sport of cricket in the Bronx by sponsoring the Rosedale Royals.
The Bronx is known for more than just the Bronx Bombers. For the past two years, Bronx Cars has supported team sports by sponsoring the Rosedale Royals, a local cricket team. As of this past year, the Bronx is now home to 18 cricket fields. Bronx Cars is honored to continue the tradition of the game with their sponsorship of the Royals.
The Royals are lead by team President Radge Ramnarine, and his wife, Sattie Ramnarine. Captain Sham Sukanadan and Vice Captain all rounder Shane Bacchas have rallied the team to much success. Bacchas, sales manager at Bronx Cars, was recognized by the league as the MVP for the 2013 season. In addition, Rav Bhagwandass was also recognized as MVP of the 2013 season and the only player to score a century (100 runs) in a single game in 2013.
As part of the Commonwealth Cricket League, the Royals have been experiencing successes on the field. In addition to Bacchas' MVP season, the Royals finished with a 13-2 record and claimed the Division A championship. Their 2013 successes follow a successful 2012 season which saw Royals wicket keeper and open batsman Gagin Ramgahan claim the Commonwealth Cricket League MVP.
The Commonwealth Cricket League, a 25-year-old institution headed by current President Lesley Lowe, is comprised of 90 teams and continues to grow. The 2014 cricket season begins in April. Those who wish to follow the Rosedale Royals can do so on Facebook at https://www.facebook.com/rosedaleroyalscricket.club for all team and game updates.
Bronx Cars continues to support the local community while offering a full line of used car specials with pre-owned vehicles that are in excellent condition. Bronx Cars offers the best customer service and attention as they treat buyers and sellers like family. Find out more by calling 888-296-3749 or visit http://www.bronxcars.com.
About the company:
Bronx Cars offers a wide selection of new and used vehicles. They are always focused on providing customers with a positive shopping experience. Bronx Cars understands that there are many used car dealers in the area to choose from. That is why it is very important that customers' experiences with Bronx Cars be exciting and enjoyable. Their goal is to make customers not just for today, but for the long road, too. Visit them today to see their lot full of quality used vehicles.