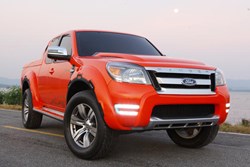 Accessories for American and foreign pickup trucks is a large part of the inventory that we sell online and there are now thousands of different parts viewable online
Los Angeles, CA (PRWEB) January 06, 2014
The pickup truck accessories market increases in demand each year as new truck models are released by automakers. The Auto Pros company is now selling used pickup toppers online to U.S. truck owners at http://autoprosusa.com/used-pickup-toppers.
These accessories are part of the pickup truck inventory of parts and accessories now accessible to parts buyers online. This complete inventory of truck caps in various builds is expected to present inexpensive prices for quality inventory to owners of trucks.
Nearly all manufacturers of truck caps and camper tops are represented in the inventory now available. Companies like Leer, ARE and other agencies can be found when researching the used online inventory for sale. The search locator used on the company website is now updated to present the current truck cap inventory.
"Accessories for American and foreign pickup trucks is a large part of the inventory that we sell online and there are now thousands of different parts viewable online," said one source at the AutoProsUSA.com company.
One advantage that buyers of aftermarket truck parts and accessories will find when searching the updated Auto Pros inventory is the warranty protection provided for each sale. Unlike some auto retailers selling products online, each part that is found, quoted and purchased through the company website receives a supplier warranty plan.
"Extended coverage for warranties is hard for some buyers to find to enhance the usage life span of used parts for motor vehicles," the source added.
The Auto Pros USA company established a toll-free telephone number for additional support at the end of 2013. New parts and services specialists are currently available through this new phone system to provide additional levels of support apart from the solutions found on the company website.
The number at 1-888-238-1731 is now available inside the U.S. during standard operating hours. All price quotations and inventory information can now be discovered using this customer service tool.
About AutoProsUSA.com
The AutoProsUSA.com company offers one of the most complete resources on the Internet to find aftermarket and other replacement auto parts. This company has hired a support staff to research North American retailers to locate low pricing for all parts listed online. The AutoProsUSA.com company updates all of the inventory posted on the company website on an hourly basis. New providers of aftermarket and used condition auto parts are reviewed and entered regularly into the supply chain this company created. The toll-free phone support this company provides ensures consumers have access to pricing and full support.