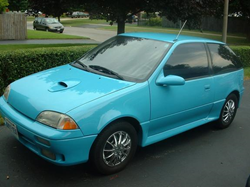 We are continuing to provide support for motor blocks for discontinued GM brands thanks to our company suppliers
Columbus, OH (PRWEB) August 29, 2015
The Pontiac vehicle brand once favored in North America was discontinued in 2009 along with Saturn at the General Motors company. The Used Engines Co. is announcing its inclusion of used Pontiac car engines to its V6 components inventory now presented to consumers on the company website at http://www.usedengines.co/pontiac/pontiac-engines-sale.
A broad list of previously owned components suppliers is being used to acquire the Pontiac motors now in stock. Through regional and statewide salvage yards, the UsedEngines.co company has been able to build a growing 6-cylinder car parts inventory in 2015. The blocks that are now in stock can be ordered for vehicles produced between 1978 and 2009.
"We are continuing to provide support for motor blocks for discontinued GM brands thanks to our company suppliers," said one rep from the UsedEngines.co company.
Since a majority of the motors utilized in compact and sedan vehicles were used across different GM subsidiaries, adults who might be researching replacement inventory for Oldsmobile vehicles could find a qualified match in the Pontiac builds in stock. Actual VIN numbers and plate numbers for each block can be cross-referenced using the digital finder available.
"To help users of our website locate all products in stock, we have upgraded our inventory platform by including an all-digital service," said the rep.
The Used Engines Co. company has integrated a new contact number for consumers to call if support is required before ordering a preowned block. The local number at (989) 891-9212 is offered to consumers who require more extensive information than what is available to explore on the company website.
About UsedEngines.co
The UsedEngines.co company has constructed one of the most reliable inventories of used vehicle components that average consumers can review on the Internet. The UsedEngines.co company website provides easy ways to compare price structures and other information about vehicle parts prior to placing orders.