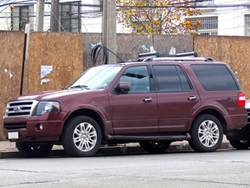 The dash mounted or regular mounted radios that we are now offering to the public are good condition systems that have been tested and validated for condition
Tulsa, OK (PRWEB) August 29, 2015
Interior components for some motor vehicle brands can be harder to locate due to OEM specifications established by some American and foreign automakers. The Car Parts Locator company is now helping consumers to find radios for used cars and trucks through an upgrade to its web inventory for sale. Both new condition and used units can be explored at http://www.carpartslocator.com/radios.
The radio assemblies that are announced as in stock will be supplied by regional automotive components distributors. Consumers who are seeking interior module replacements can find single radios, complete consoles or CD/DVD combinations that fit many luxury vehicles. While most of the units provided are original manufacturer builds, there are some aftermarket products that are in stock.
"The dash mounted or regular mounted radios that we are now offering to the public are good condition systems that have been tested and validated for condition," a source at the CarPartsLocator.com company said.
To help protect the acquired inventory from electronics failures, the CPL company has established a warranty option with its suppliers. Consumers who will replace a radio or other module in a top vehicle brand will be protected from regular components issues for a 60-day duration after a purchase is complete.
"There are few companies that warranty electronic components after an initial 90-day period although we are now working positively with better parts suppliers," said the source.
The CPL company customer service staff is now available to answer product questions or to perform inventory lookups for consumers who call (989) 891-9212. This staff is available seven days a week and during regular hours of business in Eastern Standard Time.
About CarPartsLocator.com
The CarPartsLocator.com company supports consumers by helping to showcase prices and shipping details for millions of used automobile components retailed by company partners. The CarPartsLocator.com company has built a new team of customer service agents that are available on the web and through an offline call center to provide support for consumers.