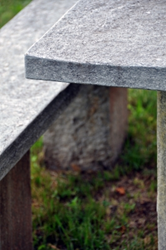 Our inventory levels have increased due to the new relationships with suppliers able to provide our company with reduced price equipment ready for resale
San Diego, CA (PRWEB) January 14, 2014
The increase in manufacturing for stone cutting equipment over the past two decades in the North American market has created overstock inventory of machinery available for sale. The Stone Equipment USA company is now selling used stone equipment in the U.S. at affordable prices at http://stoneequipmentusa.com.
All of the previously owned equipment that is currently for sale is based on new acquisitions completed over the past six months. A new source of suppliers are now available to supply the different range of stone cutting machinery that is found through the Stone Equipment USA inventory online.
Companies that prefer to purchase used equipment for use or resale are expected to receive the most benefits from the available machinery for sale. Equipment buyers seeking bridge saws, CNC routers, water jet saws and block saws can find these units for reduced prices in the available company inventory online.
"Our inventory levels have increased due to the new relationships with suppliers able to provide our company with reduced price equipment ready for resale," said a source at the Stone Equipment USA company.
The demand for stone and granite cutting machinery has expanded in the North American and European markets due partly to the changes in the construction industry. New sources to mine granite and stone have been uncovered that provides new inventory for companies selling custom rock oriented products.
"The used inventory that we're now adding for sale online is expected to introduce cost saving ways to purchase nearly any type of stone industry tool from a reliable source," the source included.
The Stone Equipment USA company website is now modified to feature the used equipment prices. A new customer service phone number at (305) 600-4950 is available as well as an online quote request system at http://stoneequipmentusa.com/get-a-quote.
These dual sources of contact available are put into place to expedite any request by buyers interested in purchasing the used stone cutting tools and equipment now shipped nationwide.
About StoneEquipmentUSA.com
The StoneEquipmentUSA.com company remains a growing resource in the North American market to find different granite and stone cutting equipment for lower prices. This company has built a network of providers capable of offering used, aftermarket and new machinery used in the stone industry. The StoneEquipmentUSA.com company support staff provide phone and online support to all potential buyers of its stone products for sale. The inventory posted on the company website is updated using a new process of automation to ensure accuracy in the stock numbers and pricing available.