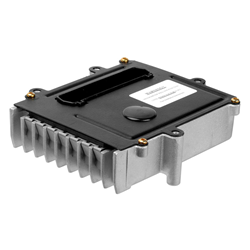 Rebuilt TCM modules are offered at some parts suppliers in the U.S. although these can be modified or reprogrammed incorrectly and lead to shifting problems
Akron, OH (PRWEB) October 28, 2015
Shifting technologies that are now integrated into modern motor vehicles use a variety of sensors and modules for controlling basic and advanced functions. The LocateCarParts.com company is now able to support used transmission control modules for all vehicle brands. Details about preowned units in stock can be found at http://locatecarparts.com/transmission-control-modules.
The TCM modules now for sale are units that were acquired from leading second hand distribution companies nationally. Consumers or mechanics who will swap out a defective component can sort through the automatic sensors and chips that were added to the LCP website this month online.
"Rebuilt TCM modules are offered at some parts suppliers in the U.S. although these can be modified or reprogrammed incorrectly and lead to shifting problems," said a source from the LocateCarParts.com company.
The certified preowned transmission control sensors and modules that are shippable can be identified through a cross reference tool on the LCP portal. A car, truck, van or SUV model must be supplied to conduct a preliminary search of the used components database that houses the in stock TCM units for sale.
"All secondary market OEM units that we showcase on our website are factory built models that have not been reprogrammed or modified before sale," the source included.
The LCP company has focused on creating a go-to portal for comparing sale prices for non-domestic and domestic motor vehicles since the year 2012. Through its newly formed partnerships with state and regional scrap yards, the company is continuing its mission to list and promote components inventory that is accessible through real time searches.
About LocateCarParts.com
The LocateCarParts.com company created its American search portal of nationwide junk yards in the year 2012, and has maintains this system daily. The company has expanded its services on the web and now helps consumers to quote used components prices. The LocateCarParts.com company works solely with suppliers able to expand warranty plans for all inventory in stock.