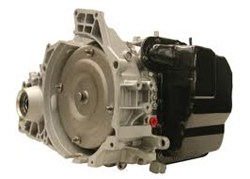 Our transmissions come complete and ready for consumer or professional installation.
Modesto, California (PRWEB) August 04, 2013
Automotive transmissions sometimes require replacement and professional installation is recommended by dealerships. Companies able to provide parts and other components that can be used to fix defective transmissions are now offering these parts online. The GotTransmissions.com company is one example of a retailer now provided used transmission parts for sale at http://www.gottransmissions.com/blog/used-transmissions-2/transmission-parts.
"Our transmissions come complete and ready for consumer or professional installation," a transmission parts manager from the Got Transmissions.com company said.
OEM auto parts that are required for vehicles under warranty are generally expensive when purchased through retail sources. The parts and accessories that can be found through secondary market companies are now competing with sales made by dealerships.
"Our parts pricing as well as completed transmissions are still well under the suggested list price recommended by distributors and automakers," the parts manager concluded.
Parts that are available for foreign vehicles can be the hardest to locate without sources for genuine distribution. Vehicle owners who require Honda, Toyota, Isuzu, Nissan and other popular builds often search websites like eBay for used transmissions and parts in hopes of finding a better deal.
"Each part sold by our company comes directly from auto industry suppliers and is examined for quality before end user fulfillment," the manager added. This keeps quality higher than what is found through various resources online.
The auto transmission parts that can be researched and purchased online are combined with manual gearbox parts and accessories also for sale. These vintage commercial and non-commercial parts are now sold for the same price structure as the used auto transmissions currently announced to the public.
About GotTransmissions.com
The GotTransmissions.com company retails transmissions that are previously owned for prices under the dealership retail currently marketed by other companies online. The company staff are all trained professionals who provide instant answers to questions online or through the telephone service system set up for customer service. The GotTransmissions.com company Distributes each shipment without freight costs to lower the actual purchase price that a consumer must pay to replace a defective or deteriorated transmission unit for any motor vehicle. Online price quotes and complete information for limited warranties can be obtained by consumers from the company website.