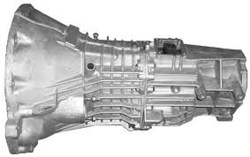 We're now sending out all orders shipped within the U.S. for no freight cost.
New York, New York (PRWEB) August 06, 2013
Auto parts research is a time consuming process that vehicle owners are forced to go through when foregoing help from mechanics or service centers to replace defective transmissions. The Got Transmissions company announces the installation of its used transmission search tool at http://www.gottransmissions.com/blog/used-transmissions-2/transmission-prices.
"This tool researches our entire inventory in less than 30 seconds," said an IT support specialist for the GotTransmissions.com website.
Databases for auto parts are not a new technology although the incorporation of prices quotes with each database query is now pioneered by this secondary seller.
Consumers evaluate price and mileage that is placed upon used auto parts during the review process. The choice between purchasing a new unit versus one previously owned for a lesser price is one decision most people make. The new search tool is now setup to assist with the decision making process.
Transmissions for Ford, Chevrolet, Jeep, Dodge, Toyota, Honda and Isuzu are among the types that can be researched using the tools supplied by the GotTransmissions.com website. Discount price attachments and policies to protect OEM parts are included with each processed sale.
"We're now sending out all orders shipped within the U.S. for no freight cost," the specialist concluded. The costs of shipping heavy auto parts like transmissions and engines has increased steadily in the past decade.
The removal of shipment fees for the company used transmissions for sale is one new effort in combination with the search tool to increase company sales through 2014. Consistent feedback from buyers has been used to arrange the new company policies that are offered with each consumer sale now processed by this company.
About GotTransmissions.com
The GotTransmissions.com company sells discounted transmission units from top foreign and American automakers. This company staffs each department with knowledgeable experts in the auto industry to improve customer service. Consumers from all states in the United States now use a new transmission search feature posted on the GotTransmissions.com website. This tool searches hundreds of different types that can be purchased for reduced web prices. Limited policies for warranty and no charge shipments are included with every consumer order placed through the online portal or toll-free phone system.