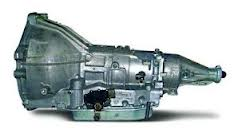 Each transmission that consumers research on our website is validated for mileage and other essential information before these are placed online
Indianapolis, Indiana (PRWEB) August 28, 2013
Multiple price promotions have been announced by the Got Transmissions company this year as consumer demand has increased for its units in stock. This company is now marking down its existing inventory under a new fall sale visible at http://gottransmissions.com. All transmissions for sale online are currently eligible for the new sale terms.
Needed changes to the supply chain in 2013 has improved the amount of distribution now accessible by this company online.
Supply companies that represent the majority of major automotive cities in the U.S. currently contribute to the inventory that is purchased and marketed by this company to consumers online.
"Our reputation was solidified in 2007 when we launched our website to introduce inventory for sale at prices below retail," said a company rep for the GotTransmissions.com company.
Price points are one incentive that companies are using to compete with other sellers representing the same types of inventory that consumers research online. Dealers currently selling at the full retail list price could struggle to find a balance with consumers who are expecting competitive sale prices.
"Each transmission that consumers research on our website is validated for mileage and other essential information before these are placed online," the company rep confirmed.
This policy and others created this year has put into motion the current buyer network used by this company to sell its used transmissions in all states in the U.S. The consistent feedback by consumers helps the company management to provide the price incentives and shipment price reductions that are allowing this company to remain a competitive automotive parts seller online.
About GotTransmissions.com
The GotTransmissions.com company is positioned as one of the leading companies selling replacement gearboxes on the secondary market direct to auto parts buyers. This company has perfected its sales and marketing strategy to reach buyers in all parts of the U.S. seeking discounted auto parts and assemblies for sale. The GotTransmissions.com company employs talented specialists who supply support and other services direct to customers and those seeking information about the inventory carried online. Reduced priced shipping costs and warranties are two methods that are used by this company in 2013 to satisfy all buyers.