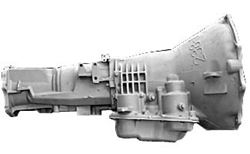 The launch of our website is expected to fill the void in the previously owned transmissions industry by connecting more buyers with a simpler resource to find lowered parts pricing
Midland, TX (PRWEB) December 11, 2013
Buying replacement parts over the Internet is a new way that owners of vehicles, small body shops and other repair service providers are finding better prices. A used transmissions website has been launched at http://preownedtransmissions.com to introduce pricing to the public at up to 50 percent off standard list pricing marketed by dealers online.
The previously owned parts industry has increased as more car owners are holding onto vehicles for a longer period of time partly due to the uncertain economic outlook in many parts of the country. The need to fix up used vehicles has increased compared with the need to purchase new vehicles, according to automotive industry data.
The Preowned Transmissions company website is setup to compete with the rising dealer costs that some buyers experience when researching the replacement auto parts industry online. All discounts that this company is supplying for its entire inventory can be researched using the unique set of tools now installed online.
"The launch of our website is expected to fill the void in the previously owned transmissions industry by connecting more buyers with a simpler resource to find lowered parts pricing," said a salesman from the Preowned Transmissions company.
The creation of the company website has made it possible to market different brands of transmissions that some people can have trouble locating through other sources. Used units from Ford, General Motors, Jeep, Dodge and some foreign brands are now listed for instant sale from the PreownedTransmissions.com website.
"Features that exist on our website are expanding the options for research that an average buyer has when locating, reviewing and comparing prices before a transmission is purchased," the salesman included.
The Preowned Transmissions company website is currently active and open to generate price quotations instantly online using the programmed research system provided to all users of the company website. Inventory changes are expected to be marketed by this company on a regular basis to keep consumers informed of new buying opportunities.
About PreownedTransmissions.com
The PreownedTransmissions.com company supplies American consumers with discounted gearboxes that are direct replacements for American and foreign brand automobile assemblies. This company has one of the largest inventories that the general public can research using the website tools online. The PreownedTransmissions.com company discounts the complete inventory that is offered in the company warehouse to generate a low price incentive for all buyers of replacement gearboxes. This currently participates in a free shipping program to assist all buyers of its used gearbox inventory.