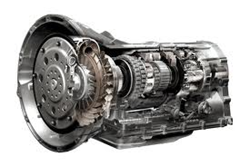 Most of the 4-speed, 5-speed and 6-speed assemblies produced over the past 25 years in Europe or America can be found using our inventory system
Indianapolis, IN (PRWEB) August 29, 2015
Volkswagen is one of the foreign automakers now expanding its presence in the North American market to introduce consumers to additional technologies in modern vehicles. The Preowned Transmissions company is announcing its acquisition of used VW transmissions as part of its foreign components inventory marketed at http://preownedtransmissions.com/purchase-volkswagen-transmissions.
Consumers will be able to match several different gearboxes with various Volkswagen vehicles when exploring the upgraded inventory in place this year. Because the size of a motor can often dictate which gearbox must be installed, products that are compatible with the 1.8, 1.9, 2.0 and turbo motors are made available to consumers.
"Most of the 4-speed, 5-speed and 6-speed assemblies produced over the past 25 years in Europe or America can be found using our inventory system," a source from the Preowned Transmissions company said.
Since manufacturer name or part numbers can differ on some units due to VW product outsourcing, consumers who need to match a particular trans code can now research all products in stock the Preowned Transmissions.com website by searching with a vehicle production year. This method creates a faster matching process compared with entering invalid numbers.
"The inventory research system that we have enabled on our web portal can be used 24/7 by consumers to locate any product in stock," the source included.
Second hand VW components that cannot be found while utilizing the search tools on the Preowned Transmissions website could be matched calling the offline support telephone number at 1-866-320-1182. Trained support experts are available to answer all questions and provide accurate details about shipping schedules or other specifics.
About PreownedTransmissions.com
The PreownedTransmissions.com company is one leading company supporting direct sales and service for secondary market automobile transmissions on the Internet. The company helps to retail automatic and manual gearboxes from salvage industries. The PreownedTransmissions.com company partners now provide a direct way to review price data prior to order placement.