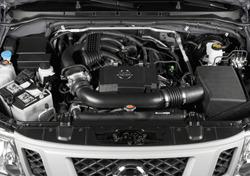 The SUV remains one vehicle type that retains its value and owners of used Nissan vehicles hoping to find an engine online now have the ability to purchase from our inventory
Minneapolis, MN (PRWEB) December 04, 2013
The Nissan company currently produces vehicles for export to the U.S. market to increase its presence for potential buyers. The Got Engines company supplies used engines for Nissan vehicles and is featuring used Xterra engines for sale online. These motors are presented in the expanding foreign motors inventory online.
The Xterra is one of the vehicles that has remained a popular choice in the Nissan lineup. The engine development for this series of vehicles includes the standard 2.4 four-cylinder as well as the larger 3.3 V6. Each of these displacements are featured in the new Xterra inventory of motors that GotEngines.com is promoting to U.S. buyers.
"The SUV remains one vehicle type that retains its value, and owners of used Nissan vehicles hoping to find an engine online now have the ability to purchase from our inventory," a seller said at the Got Engines company.
This new change to the imported engine inventory now marketed to buyers from the GotEngines.com company is in addition to domestic motor brands that have been added since the fall of this year. Apart from Nissan SUV motors, engine units for Ford and Chevrolet trucks are featured for lowered pricing online.
"The increases to the Nissan, Ford and Chevy inventories that we've made recently are helping to position our company as a go-to resource to find V6 and larger V8 motors for a discount online," the seller confirmed.
All research that consumers can conduct using the open database engine search system presented on the Got Engines homepage gives access to price quotes automatically. A system for producing quotations for any engine is now part of the search tool the public can use when evaluating and comparing the company inventory of used motors for sale.
About GotEngines.com
The GotEngines.com company imports foreign engines for sale to the public using its expanded supplier network of engine distributors. This company has increased the size of its domestic inventory listed online through 2013. The changes this company has made this year has impacted the volume of engines distributed to the public. The GotEngines.com company helps reduce the selling price of engines that are marketed to the public online through sales programs and other price discounts provided by distributors when inventory is purchased for resale.