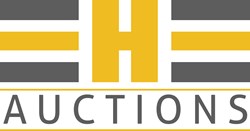 'All auction companies in this industry collect fees from both the buyer and seller,' Wise pointed out, before adding, 'We only collect from the buyer and the fee structure is lower than the national average.'
League City, TX (PRWEB) October 27, 2013
When it comes to buying, consumers want a good deal, and thanks to a new tiered transaction fee structure recently implemented by EHE Auctions, both buyers and sellers of used heavy construction and farm equipment, benefit.
"The new tiered system will ensure high sale through rates on lots regardless of the price," said Milissa Wise, Director of Operations for Expert Heavy Equipment, the parent company of EHE Auctions.
EHE Auctions provides a service for individuals and companies that want to dispose of their used heavy construction or farm equipment.
"All auction companies in this industry collect fees from both the buyer and seller," Wise pointed out, before adding, "We only collect from the buyer and the fee structure is lower than the national average. We are utilizing a Wal-Mart pricing strategy."
Under the new tiered transaction structure, for example: The seller who has a piece of equipment that has a sale price of $100,000 will not have to pay any seller's fees. The buyer will only have to pay 4 percent and half of this fee is paid to Proxibid.
Nationally, buyer's fees, according to Wise, typically range from 2 percent to 12 percent of the sale price. The buyer's fees for EHE Auctions range from 4 percent to 8 percent based on the sale price, high to low respectively.
Half of EHE's fees go directly to Proxibid, which allows EHE Auctions to offer the largest base of global, qualified buyers.
"This ensures a high return on your equipment," Wise stressed. "What's even better is that with EHE Auctions, there's no transportation costs and no negotiations."
Wise went on to note that for sellers, the company's new transaction fee structure provides them with zero risk, and 100 percent of advantages.
For buyers, the transaction fee structure provides competitive buyers fees, making it affordable to purchase through EHE's auction.
In addition to the tiered transaction fee structure, Wise added that part of benefits that buyers have access to, are the benefits that come along with EHE Auction's partnership with National Equipment Registry (NER).
NER, according to Wise, gives buyer a piece of mind when bidding on used equipment online.
"Our partnership with NER provides IRONcheck reports to ensure the machines being offered are not stolen and have no outstanding liens," Wise said. "Because there is no titling process for heavy construction and farm equipment, this allows individuals and companies to avoid potentially huge problems by clearly establishing ownership rights," Wise said. "IRONcheck reports eliminate any surprises for the buyer."