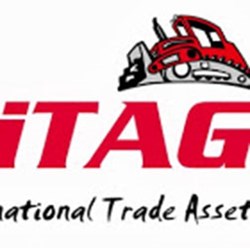 ITAG Equipment has good stuff at affordable prices!
Dallas, Texas (PRWEB) August 19, 2013
ITAG Trucks & Equipment has made considerable gains satisfying customers nationwide with quality equipment at wholesale prices. ITAG Equipment has one of the largest social media fan bases in the industry with over 66,000 fans and growing on its Facebook company page. A recent customer posted a review about his experience with ITAG Trucks & Equipment and says:
"ITAG Equipment will go above and beyond to earn your business."
The traditional form of looking for used trucks, trailers and heavy equipment is slowly moving to the side due to innovative companies like ITAG Trucks & Equipment. In the past, customers visit their local dealerships to find equipment, but more and more are taking their business online in search of better prices. Consumers are finding more companies to do business with through social media today than ever before. They are reaching out to their friends and networks of friends to find good deals on equipment they need. ITAG Trucks & Equipment has a variety of semi trucks from cabovers, sleepers, day cabs, flatbed trucks, oil field winch trucks and dump trucks. ITAG Trucks & Equipment has an inventory of trailers unmatched by most with drop deck trailers, flatbed trailers, hopper trailers, belly dump trailers and end dump trailers. All from a variety of big name manufacturers like Kenworth, Peterbilt, Freightliner, Mack, International, Fontaine, Doonan, Transcraft and the list goes on.
ITAG Equipment started with a goal in mind of reaching 10,000 Facebook fans, and under a short year's worth of social campaigning, they have hit just over 66,000 Facebook fans. ITAG Equipment originally thought it would be a waste of time since big named companies hardly had much of a social media presence, but with a little persistence and hard work the thought process was changing. After a few short months ITAG Equipment started seeing an increase in sales that was directly related to their efforts within the social media networks. ITAG Trucks & Equipment ran tests for months to see if the customers were coming from their social media efforts or from other sources. After a few weeks of low sales volume it didn't take long to realize what was working and what wasn't.
ITAG Trucks & Equipment caters to the Domestic dealer market, individual consumers as well as the International Market. ITAG Trucks & Equipment has their used equipment scattered across the country in order to provide a broad selection of quality equipment at wholesale prices. ITAG Trucks & Equipment's inventory primarily consists of semi trucks, semi trailers and heavy equipment. Their typical semi truck selection is higher mile sleeper trucks, higher mile day cab trucks, a few medium duty trucks, heavy specification dump trucks from tandem axle to five axles. ITAG Equipment's typical semi trailer selection is of single drop deck trailers, double drop deck trailers, flatbed trailers, lowboy trailers and a few other trailer types from time to time. ITAG Equipment's heavy equipment selection isn't as broad as their semi trucks and semi trailer selection, but will have a small mixture of everything. From Wheel Loaders, Excavators, Dozers, Loader Backhoes and some odds and ends such as forestry equipment, rollers, and asphalt equipment.
If any transportation companies or construction companies are looking for used commercial trucks and equipment it seems like the first stop should be online at ITAG Trucks & Equipment.