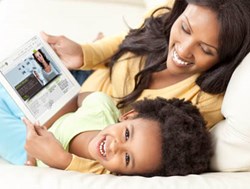 We having incorporated several new features in UserSafe™ WiFi V2.0 that are base don the feedback and input of our customers. - Tom Doyle, President, Spot On Networks
New Haven, CT (PRWEB) September 30, 2013
Spot On Networks, LLC ("Spot On") today announced the release of UserSafe™ Wi-Fi Version 2.0.
UserSafe™ WiFi 2.0 enhances the WiFi network user experience and provides our property clients with better support features and additional deployment options. Tom Doyle, President of Spot On Networks, said: "We have incorporated several new features in UserSafe™ WiFi V2.0 that are based on the feedback and input of our customers," Mr. Doyle added, "Our goal is to continue to provide our secure and managed UserSafe™ WiFi together with enhanced usability functions that make it easier, faster and smoother to use WiFi. The upgrades that we have made to our UserSafe™ WiFi product do just that."
User Experience Enhancements: AnyDevice™ technology and New Registration Portal
Spot On has begun initial roll out of an upgraded log on interface that allows for ease of login on any size device. Enhanced login pages make signing up for WiFi access easy on laptops, smartphones and tablets and with any operating system. New property WiFi networks will be deployed with the UserSafe™ 2.0 AnyDevice™ standard and existing properties will be upgraded in phases. The new Spot On Registration Portal allows WiFi networks users to sign up faster and simpler than before and should greatly improve customer experience. Registration Portal upgrades will also take place in phases.
New WiFi Networks Deployment Type: Facilites WiFi™
Spot On is pleased to announce our latest WiFi network deployment type: Facilities WiFi™. Facilities WiFi™ expands a property's secure back-office connectivity throughout an entire property or in specific areas of a property using a property's existing back-end infrastructure. Facilities WiFi™ allows staff to be able to utilize secure WiFi Internet access where they can work, email, surf, use leasing applications and more, property-wide or in designated areas. This network is not accessible by anyone other than property staff. Devices on a Facilities WiFi™ networks are pre-authenticated allowing for easy access to the Internet. Facilities WiFi™ allows properties to avoid costly 3G data plans, both reducing cost and providing a faster and more reliable connection to the Internet.
New WiFi Network Feature: Restricted Time of Day Access
Properties with WiFi networks in their common areas can now choose to offer residents restricted time of day access at certain areas of their property. Residents will receive a message at login that the network is currently unavailable during certain hours.
About UserSafe™ WiFi 2.0 Technology
UserSafe™ WiFi 2.0 offers the most advanced managed WiFi Internet security available today. Each WiFi network user is isolated from other users allowing only for access to the Internet. Spot On Networks uses Secure Socket Layer (SSL) encryption protecting users from scanning, hacking and identity theft. UserSafe™ technology allows WiFi networks users at multifamily properties, hotels, restaurants and commercial buildings to surf, shop, bank and email safely and securely over the Internet.
About Spot On Networks
Spot On Networks ("SON") is a wireless internet service provider (WISP) providing managed UserSafe™WiFi networks to multitenant properties, hotels and commercial spaces. SON is the leading provider of managed WiFi networks to the U.S. multitenant housing market and a trusted leader in hotel WiFi since 2004.  SON develops WiFi-backed solutions to solve the most pressing problems facing today's building owners.
The CellBOOST™ Family of Services provides cost effective, cellular signal solutions for properties experiencing poor indoor cellular problems. In addition, CellBOOST™ enhances indoor radio signal allowing first responders to have adequate indoor radio coverage.
WiFiPlus+™ provides buildings with wireless energy management, building automation and security monitoring solutions to help properties to save money on utilities, earn LEED credits, reduce their carbon footprint and build tech-savvy buildings of the future.
Spot On Networks is the only WiFi provider with UserSafe™ technology.  UserSafe™ guards network users from hacking and identity theft.