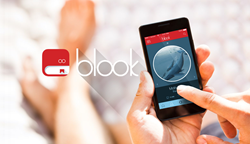 Stories are meant to be shared, past down from generation to generation. A story should constantly evolve to engage new audiences.
Somerset, United Kingdom (PRWEB UK) 16 October 2014
blook will revolutionise the way that written content is created and consumed, just as YouTube revolutionised the way video content was created and consumed.
blook is a new digital community launching in 2015, which will bring together book lovers (or blookers) to collectively create, nurture and evolve a new generation of storytelling. Some blookers are likely to be writers, all will be readers, and everyone a welcome contributor.
blook's creator, Matt Jones, commented, "Stories are meant to be shared, passed down from generation to generation. A story should constantly evolve to engage new audiences. Currently, writing is reserved for the few who can overcome the endless rejection publishers rely on. A system designed to cherry-pick the most commercial works. Only then for writers to see their words trapped forever in printed tombs. Worse still, ebooks have broken the cycle of sharing in order to control profits. This is not progress for storytelling. We can change this."
blookers can start a new story or pick up where another left off. Anyone can start with just an outline of their idea. They can develop it or step back to see where the blook community takes it. With blook, readers can enjoy stories in instalments as they are written (much like their favourite TV series) or settle down to read a completed work. Anyone can contribute, so each blook could offer a mix of several adaptations for blookers to choose and rate. blooks are free to read, share, and discuss between friends, the writer and the community.
Highly rated blooks can be picked up for publication or adaptation into a film or TV series, earning its co-authors royalties. blook can also help blookers get published.
blook has already attracted positive interest from leading authors and technology commentators.
Mark Carwardine, outspoken conservationist, presenter and author of wildlife hit title 'Last Chance to See: In the Footsteps of Douglas Adams' (a collaboration with Stephen Fry) had this to say about blook: "Sharing words and information is the key way to pass on knowledge, crucial for protecting the world's wildlife for future generations. Good luck blook, and I'll be reading."
Former Vice President of Samsung Europe, Andrew Mills, says "It takes a visionary to reinvent an industry. They see what others miss. They combine things in new and exciting ways. They create opportunities for others. They set new standards. Matt Jones of blook is one of these people."
Simon Groves, CMO of Tesco Mobile is "inspired by new ideas which are bold in their ambition, and which set out to change or challenge the established order of things. blook feels like just such an idea."
blook has even earned the interest and support of literary supporter Sue Adams, sister to the late Douglas Adams (best known as the author of 'The Hitchhiker's Guide to the Galaxy' franchise of radio plays and books). Sue believes "Douglas would have so loved [blook]."
blook is a crowd-supported project, for the development of crowd-written stories, and Matt is looking to the crowd-funding platform Kickstarter to aid completing its development. Ending on 16 November at 19:00, blook has set a goal of £20,000, as well as a number of stretch targets which they hope to reach.
Backers can pick up a range of rewards including personalised signed books from Mark Carwardine, tickets as a personal guest of Matt to the 13th Douglas Adams Memorial Lecture in March 2015 (presented by New York Times best-selling author Neil Gaiman), first editions of published blooks (stories that are taken to print), and the opportunity to read, write and test blook before it's available to the general public in 2015.