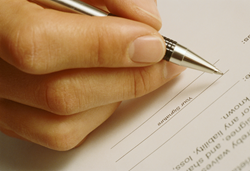 Washington D.C. (PRWEB) January 13, 2015
The Federal Government as of 01/12/2015 has 88 open Solicitations in Minnesota where they are actively seeking small business vendors. The Federal Government awarded 26,978 contracts in Minnesota for over 5 billion dollars in 2014 alone. Please see the below available contract released by US Federal Contractor Registration, additional Minnesota contracts can be found at https://www.uscontractorregistration.com.
US Federal Contractor Registration is reporting the release of a pre-solicitation for Hot Water Storage Tanks at the Federal Medical Center in Rochester, Minnesota posted to FedBizOpps (FBO) on January 12, 2015. The Hot Water Storage Tanks pre-solicitation has a response date of February 26, 2015 for any vendors looking to respond. Every business interested in bidding on the Hot Water Storage Tanks contract must be activity registered in System for Award Management (SAM). As well as have the North American Industry Classification System codes 238220 - Plumbing, Heating, and Air-Conditioning Contractors, and 238 - Specialty Trade Contractors filed under their federal account. The Hot Water Storage Tanks contract is 100% a Total Small Business contract, which only allows businesses under the SBA Small Business Size Standard eligible to bid.
Below is a copy of the Synopsis of the Hot Water Storage Tanks pre-solicitation as posted to FedBizOpps (FBO):
The Federal Bureau of Prisons (BOP) anticipates issuance of solicitation IFBP04121500001 for the award of a firm-fixed-price construction contract for a project entitled Replace Hot Water Storage Tanks at Federal Medical Center (FMC) Rochester.
FMC Rochester is a federal correctional facility located at 2110 East Center Street, Rochester, MN 55904. The project consists of furnishing all equipment, materials and labor for the complete construction of the work. The purpose of the project is to replace 10 existing hot water tanks with Flo-Rite-Temp systems, or equal, each capable of supplying at least 180 gallons of 200 degree hot water per minute. The systems shall heat water on-demand using steam and will not require a tank for storage. The installation of new electronic controls compatible with the existing Andover control system is also required. The work includes the removal and disposal of the existing equipment and installation of steam lines associated with the new on-demand systems. See the Specification and Drawings attachments for further details. The performance period for the project will be 140 calendar days from issuance of the notice to proceed.
Pursuant to Federal Acquisition Regulation (FAR) 36.204, the estimated magnitude of the project lies between $250,000 and $500,000. (NOTE: This range is one of 8 available ranges from FAR 36.204 and is not meant to imply that the project has necessarily been estimated/budgeted to the maximum of the selected range. It merely conveys that the estimate/budget lies somewhere within that range.)
The solicitation will be available approximately on or about January 12, 2015. The solicitation will be distributed solely through the Federal Business Opportunities (FBO) . Hard copies of the solicitation will not be made available. The website provides download instructions.
Any secure/locked documents uploaded with the solicitation will require an active Federal Business Opportunities (FedBizOpps.gov) vendor registration (log in) for access as well as your Marketing Partner Identification Number (MPIN) associated with your System for Award Management (SAM.gov) registration.
The NAICS code for this requirement is 238220 with a corresponding small business size standard of $15 million.
IMPORTANT: Any contractor interested in obtaining a contract award with the Federal Bureau of Prisons must be registered in the System for Award Management (SAM). In order to qualify for award, your business size metrics information entered in your SAM registration must be less than or equal to the size standard specified above. Each bidder's SAM registration will be reviewed by the Government to confirm that your business size meets the small business size standard requirement. All bidders are urged to double check their SAM registration and update as necessary, including the size metrics information.
This is a 100 percent small business set-aside. You must be registered in SAM as a small business (see FAR provision 52.219-1 in the Representations & Certifications section of your SAM registration). Faith-based and Community-based organizations can submit offers/bids/quotations equally with other organizations for contracts for which they are eligible. All responsible sources may submit a bid which shall be considered by the agency.
Business owners can contact Contracting Officer and primary POC on the Hot Water Storage Tanks pre-solicitation Gregory M. Formella at (972) 352-4307 or by email at gformella(at)bop(dot)gov.
Vendors interested in learning how to bid on available contracts and becoming eligible for government contracts can call US Federal Contractor Registration Acquisition Specialist Peter Lanore at (877) 252-2700 Ext 751. Businesses looking to effectively market their business and promote their services directly to government buyers can enroll in the Simplified Acquisition Program. Businesses can learn more about the program and simplified acquisition contracts by visiting http://www.simplifiedacquisitionprogram.org/.