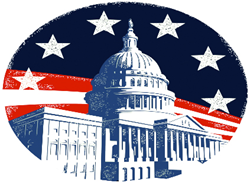 Orlando, FL (PRWEB) August 12, 2013
GovernmentContractingTips.com is currently reporting a high number of contracting opportunities posted to FedBizOpps for the state of Missouri. There are currently over 200 available solicitations up for bid. Only properly registered government contractors are allowed to submit their bids to win these contracts. Contracting officers in the state of Missouri have already awarded registered contractors over $6 billion during the 2013 fiscal year, with a total of 104,506 transactions. So far, the federal government has spent over $239.0 billion on contracts in 2013 to date. With all the available bidding opportunities, GovernmentContractingTips.com suggests businesses become registered properly in order to bid on these awards.
GovernmentContractingTips.com is a website that is devoted to showing small business contractors all the opportunities there are in government contracting. The website's home page is called the 'First Steps to Government Contracting' guide. The guide is broken down into sections that display all the basic knowledge a contractor should be aware of when entering the federal marketplace. From registering in SAM to finding out eligibility on federal set-asides, 'First Steps to Government Contracting' contains everything a new vendor would need to know about federal contracting. Each section contains several lessons that easily guide visitors through the forum. The guide mentions several ways to connect with federal procurement officers, stay updated on available contracts, and learn about current set-asides a business can qualify for.
SAM registration can be a difficult task for most contractors, taking days or even weeks to complete, even with a guide. A large number of businesses enter their business information incorrectly into SAM. This can cause problems and delays during the overall registration process. That is why most businesses choose to use a third party registration firm like US Federal Contractor Registration (USFCR) in order to have their account in SAM properly registered. USFCR is the world's largest third party registration firm, which not only offers professional registration services but also provides marketing packages. These marketing packages include a government-formatted website and Capability Statement distribution. Each marketing package is designed to help connect government contractors with federal procurement officers across the nation to win bids.
Since Phase 1 of System for Award Management started, US Federal Contractor Registration (USFCR) has migrated previously registered contractors from CCR to SAM to make sure their business continues to qualify for government contracts and federal set-asides. USFCR is the world's largest third party registration firm, which continues to migrate thousands of small businesses into SAM. This is all in an effort to increase small business involvement in government contracting. The Federal Government has mandated by law that 23% of all prime contracting dollars are to be awarded to registered small business government contractors. According to USAspending.gov, in 2012 over $500 billion worth of government contracts were awarded to businesses. The federal marketplace for government contracting has an enormous amount of opportunities for registered small businesses. USFCR makes sure that small businesses are properly registered in SAM in order to be approved for small business contracts and simplified acquisition contracts.
US Federal Contractor Registration is a third party registration firm with corporate offices in Orlando, FL that has helped thousands of businesses complete their SAM registration and bid on contracts. US Federal Contractor Registration pairs businesses with a dedicated case manager who helps them every step of the way, from initial registration to bidding on contracts.  US Federal Contractor Registration's BBB rating  is A- thanks to the quality of their service and responsiveness to customers. To request a free evaluation and assessment by a Placement Specialist for your business, call the Contractor Helpline at (877) 252-2700 ext 1 or visit our website at https://www.uscontractorregistration.com/.