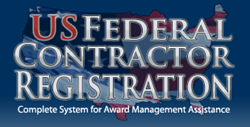 Orlando, FL (PRWEB) August 25, 2013
The General Services Administration (GSA) is investigating what caused a number of .gov websites to mysteriously go down this past week. GSA spokeswoman Mafara Hobson, along with other GSA officials, are speculating that the outage may have been due to the new DNSSEC cyber security measures being applied to the government's online registry. The GSA not only oversees the entire government online registry but also approves .gov applications from local and state agencies. The outage has been fixed but Hobson has stated, "GSA is continuing to analyze this issue and work to ensure safeguards against it in the future." The federal government uses many forms of cyber protection against outside hackers or cyber terrorists. However, even their federal employees have restrictions to specific websites. For example, some websites being searched by federal officials will not always be visible because of the government firewalls and spyware. That is why GovKinex creates websites to bypass these blockades in an effort to connect small businesses with federal procurement officers.
In an effort to modernize government marketing, Govkinex has developed a government-formatted website template designed to help businesses reach procurement officers. What makes the design of the government-formatted template so innovative is that it was constructed to be authorized by government firewalls and security measures. Best of all, every GovKinex website is mobile ready for iPhone and Android compatibility. This makes it possible for government contractors to reach procurement officers on every available operating system, no matter what device contracting officers use to access the internet. These websites also allow businesses to market themselves directly to federal buyers. This service is a must have in today's federal marketplace.
Business owners may acquire one of these new government-formatted websites by calling the Contractor Helpline at (877) 252-2700 ext 1. Their Placement Specialist can then further explain the benefits of owning a government-formatted website. A Placement Specialist will also help the contractor find current contracting opportunities, purchasing trends for federal agencies, and review their System for Award Management registration for errors that could impact their ability to win government contracts.
US Federal Contractor Registration is a third party registration firm with corporate offices in Orlando, FL that has helped thousands of businesses complete their SAM registration and bid on contracts. US Federal Contractor Registration pairs businesses with a dedicated case manager who helps them every step of the way, from initial registration to bidding on contracts. US Federal Contractor Registration's BBB rating is A- thanks to the quality of their service and responsiveness to customers. To request an evaluation and assessment by a Placement Specialist for your business, call the Contractor Helpline at (877) 252-2700 ext 1 or visit our website at https://www.uscontractorregistration.com/.