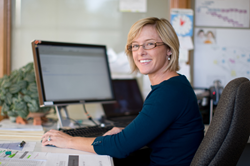 Orlando, FL (PRWEB) October 30, 2013
Over 60 Woman-Owned Businesses have hired US Federal Contractor Registration to conduct their 8(m) WOSB registration. Registering your business as an 8(m) Economically Disadvantaged Woman-Owned Small Business (EDWOSB) will give a huge advantage to those who qualify. The government sets aside these funds to make sure EDWOSBs can succeed. Before a federal procurement officer awards a contract to an EDWOSB they must be registered and registered properly to start bidding. Lastly, the contract must be relevant to the goods and services that are deemed compliant to EDWOSBs.
The federal government sets aside federal contracting dollars to businesses that meet the requirements to socioeconomic procurement programs. According to the Small Business Administration (SBA), on February 4, 2011, the United States government would expand federal contracting opportunities for Women-Owned Small Businesses (WOSBs) and Economically Disadvantaged Women-Owned Small Businesses (EDWOSBs). This ruling would authorize federal procurement officers to set aside certain federal contracts and awards for WOSBs and EDWOSBs. In order for your business to become qualified as an EDWOSB, a business must meet the following requirements:

51% of business must be owned by one or more women
Business must be managed by a woman
Daily business operations must be controlled by a woman
Woman must be a registered U.S. Citizen
Personal net worth must be less than $750,000
Average adjusted gross yearly income over the three years before certification cannot exceed $350,000
All assets including primary home and value of business can not exceed $6 million
Woman must hold the highest officer position in company
If a business is interested in learning more about the benefits and how to qualify, go to GovernmentContractingTips.com to find out how your business can register. Eric Knellinger, President of US Federal Contractor Registration quoted, "The most difficult part of this process is gathering the documentation, knowing the proper procedures, and making sure it meets federal requirements. Providing your goods and services to this set-aside package can set your business a part so you can capitalize on these underutilized programs. The EDWOSB Program provides a surplus of awards to companies registered and registered properly. Give the EDWOSB Program a chance and prepare to reap the federal benefits once you become registered. My recommendation to any WOSB that can qualify for this program is to take advantage of the millions of dollars that are set-aside just for you." Every business must be registered in System for Award Management (SAM) in order to receive federal contracts and set-sides. US Federal Contractor Registration is the world's largest third party registration firm. They register businesses in SAM and even transfer their old information into the new database. US Federal Contractor Registration even connects businesses to federal buyers all around the world. US Federal Contractor provides case managers to provide set-by-set accreditation of a business's SAM and EDWOSB registration to make sure they are properly registered.    
US Federal Contractor Registration is the world's largest third party registration firm that pairs businesses with a dedicated case manager who helps them every step of the way from initial registration to bidding on contracts. To request an evaluation and assessment by a Placement Specialist for your business, call the Contractor Helpline at (877) 252-2700 Ext 1 or visit our website at https://www.uscontractorregistration.com/.