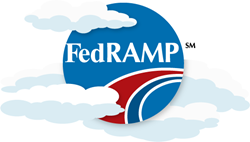 Orlando, FL (PRWEB) November 04, 2013
According to the GSA's Interior Department Chief Information Officer Bernard Mazer, there are not enough certified cloud service contractors meeting FedRAMP's guidelines and standards. FedRAMP (Federal Risk and Authorization Management Program) is a program the GSA has designed to help certify commercial could service contractors for government contracts. To date, only eight companies have made the cut through FedRAMP. The FedRAMP certification process is done by a third-party reviewer and can take as long as six months to decide which businesses are approved. So far, it seems some of the largest government contractors in the nation are the only ones fitting the bill. Companies like Akamai, AT&T, Autonomic Resources LLC, CGI Federal, Hewlett Packard, Lockheed Martin, Microsoft and Amazon Web Services are the only businesses being approved for these massive cloud service contracts.
Dan Tangherlini, the head administrator of the General Services Administration, is encouraging all government contractors to apply for a FedRamp certification stating, "I want as many people as possible to be interested in getting the FedRAMP certification so I can give guys like [Mazer] the most number of options, so they can get good services for their agencies." However, in order for a business to start certifying for FedRAMP, they must first complete the System for Award Management (SAM) registration. For most firms, it can take weeks to learn all the information they need to know in order to properly register in SAM. Any mistakes in this registration can cost the firm their eligibility for contract awards, or even more serious consequences. Most businesses new to government contracting may also overlook the many "optional" registrations that could make the difference between failure and success in contract bids.
For these reasons, US Federal Contractor Registration has begun offering a complimentary review of contractors' SAM registration. During the review, a Placement Specialist will carefully comb through the company's registration, looking for errors, omissions, and areas that could be improved. Placement Specialists can also make recommendations regarding the firm's marketing strategy.
US Federal Contractor Registration is a third party registration firm that has helped thousands of businesses complete their registration and bid on contracts. US Federal Contractor Registration pairs businesses with a dedicated case manager who helps them every step of the way, from initial registration to bidding on contracts. To request a free evaluation and assessment by a Placement Specialist for your business, call the Contractor Helpline at (877) 252-2700 ext 1 or visit our website at https://www.uscontractorregistration.com/.