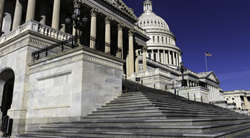 Orlando, FL (PRWEB) November 19, 2013
The DoD plans to increase the amount and quality of contracting opportunities by increasing training to employees, creating 11 integrated cost-analysis teams and better utilizing the Contract Business Analysis Repository (CBAR). The CBAR supplies important business information about properly registered government contractors.
Shay Assad, Pentagon Procurement Official put to rest some of the misconceptions circling around about hiring inexperienced procurement officers at the Department of Defense (DoD). Assad's statement was said in front of a large crowd at the recent National Management Association's Annual Government Contract Management Symposium. Assad referred to the DoD purchasing workforce stating, "Our workforce today is healthier and stronger than it has been in the last 10 years or so." Other DoD reports were describing the DoD contracting officers as overloaded and inexperienced. When according to Assad, 35% of the DoD staff has had business experience prior to their current position with the DoD as a federal purchasing officer.
In order to bid on and work government contracts, businesses must obtain a DUNS number and must complete their System for Award Management (SAM) registration. Successful contractors also develop aggressive government marketing plans, which include the creation of a profile on government websites such as the SBA's Dynamic Small Business Search and automated bid notifications to their email from FBO.gov. Eric Knellinger, President of US Federal Contractor Registration, is strongly encouraging small businesses to ensure their registration is complete and correct so they don't miss out on the new opportunities available in government contracting.
To help small businesses avoid costly errors, US Federal Contractor Registration is offering a free evaluation and review of a vendor's government registration. During the evaluation, a Placement Specialist will review the company's government contractor registration to ensure it is complete, contains the correct information, and is optimized to help them win government contracts. To receive this evaluation, interested businesses should contact the Contractor Helpline at (877) 252-2700 ext 1. Placement Specialists can also prepare a government contracting profitability assessment to help business owners review government spending trends within their industry and identify current contracting opportunities.
US Federal Contractor Registration is a third party registration firm that has helped thousands of businesses complete their registration and bid on contracts. US Federal Contractor Registration pairs businesses with a dedicated case manager who helps them every step of the way, from initial registration to bidding on contracts.