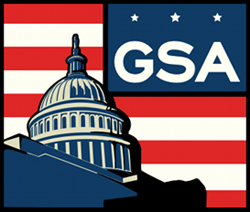 Orlando, FL (PRWEB) November 27, 2013
Networx, the General Services Administration's (GSA) telecommunications contract has saved their department over $678 million in federal contracting dollars. Bill Lewis, the Networx Program Manager stated, "With these services, rather than being tied to a desk and desk phone, federal employees now have access to information wherever they are, through services like video chat, virtual private networks and web conferencing." The Networx contract provides up-to-date technical advances that aides federal employees in their day to day schedule. This is not only said to save funding but also increases productivity tenfold. However, in order for the GSA to receive the products they need through the Networx contract, contractors must first be registered in System for Award Manager (SAM).
GovernmentContractingTips.com has been assisting registered small business contractors with all of their questions regarding the Government-Wide Acquisition contracts (GWACs). Before a business can start bidding on available contracts they must be registered in System for Award Management (SAM). Most businesses find the SAM registration very difficult and tedious. It can take days or even weeks to fill out the registration if a business is not familiar with the registration process. That is why businesses all over the country have been hiring third party registration firms to conduct the SAM registration for their business.
US Federal Contractor Registration (USFCR) is the world's largest third party registration firm that registers businesses in System for Award Management. USFCR's staff of government contracting professionals will register a business in SAM, evaluate a business's federal market, and connect that business to federal buyers across the nation. Their innovative marketing strategies have been proven to work by tens of thousands of contractors who use their service.
US Federal Contractor Registration is a third party registration firm with corporate offices in Orlando, FL that has helped thousands of businesses complete their SAM registration and bid on contracts. US Federal Contractor Registration pairs businesses with a dedicated case manager who helps them every step of the way, from initial registration to bidding on contracts. US Federal Contractor Registration's BBB rating is A- thanks to the quality of their service and responsiveness to customers. To request an evaluation and assessment by a Placement Specialist for your business, call the Contractor Helpline at (877) 252-2700 Ext. 1 or visit our website at https://www.uscontractorregistration.com/.