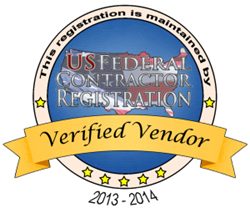 Orlando, FL (PRWEB) January 03, 2014
In 2013, GovernmentContractingTips.com has leaped walls and broken down barriers. Not only is GovernmentContractingTips.com one of the main tools being used by contractors across the nation but it is also being recommended by procurement officers and project managers with the federal government. With the incorporation of 6 brand new packets on GovernmentContractingTips.com brought cost-free options for contracts looking to self-register in federal registrations.
Max Timko, Writer/Media Liaison for GovernmentContractingTips.com stated, "This past year we have really brought the concept of helping small business to whole new level. Larger companies have the money to afford a person to perform their government paperwork. However, thanks to our website contractors can now perform their own SAM registration, migrate from CCR to SAM on their own and now even begin the process of getting on a GSA Schedule on their own. With all of the moves we have made in 2013, it makes me very excited to see all of the new ideas we will have for 2014. Thanks again to everyone who supported our cause and our efforts."
In order for a business to start bidding on contracts, they must first complete registration. At a minimum, this includes obtaining a DUNS number and registering in the System for Award Management, or SAM. Even these minimum registrations can be difficult or time consuming. For most firms, it can take weeks to learn all the information they need to know in order to properly register in SAM. Any mistakes in this registration can cost the firm their eligibility for contract awards, or even more serious consequences. Most businesses new to government contracting may also overlook the many "optional" registrations that could make the difference between failure and success in contract bids.
For these reasons, US Federal Contractor Registration has begun offering a complimentary review of contractors' SAM registration. During the review, a Placement Specialist will carefully comb through the company's registration, looking for errors, omissions, and areas that could be improved. Placement Specialists can also make recommendations regarding the firm's marketing strategy.
US Federal Contractor Registration is a third party registration firm that has helped thousands of businesses complete their registration and bid on contracts. US Federal Contractor Registration pairs businesses with a dedicated case manager who helps them every step of the way, from initial registration to bidding on contracts. To request a free evaluation and assessment by a Placement Specialist for your business, call the Contractor Helpline at (877) 252-2700 ext 1 or visit our website at https://www.uscontractorregistration.com/.