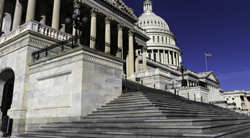 Orlando, FL (PRWEB) January 14, 2014
Many opportunities have already existed for small businesses through Simplified Acquisition Procedures (SAP), thanks to provisions in the Federal Acquisition Regulations (FAR). Under SAP rules, federal purchases under a $150,000 must be set aside for small businesses according to the rule of two. However, if the purchasing officer cannot identify two viable small businesses, this purchase may instead go to a large business.
The new 2014 National Defense Authorization Act (NDAA) also contains two important changes to increase subcontracting opportunities for small businesses. The first change now expands subcontracting goals for large prime contractors to include second tier small business subcontractors. Previously, only first tier subcontractors were counted when considering the prime contractor's small business subcontracting plan. The second change clarifies conflicting rules between the Small Business Act and NDAA concerning the amount of work small prime contractors may subcontract out to large companies. This clarification is expected to help make it easier for small businesses to understand federal contracting regulations and therefore increase participation by small firms.
Even though SAP and subcontracting opportunities only make up a small percentage of all federal spending, that "small" percentage adds up. According to the Federal Procurement Data System, SAP purchases in fiscal year 2013 added up to over $14 billion in spending.
Whether small businesses choose to pursue SAP or subcontracting opportunities, the key to accessing these opportunities is an aggressive marketing strategy. Unlike more complicated and formal contracting vehicles, these opportunities are not always advertised on FBO.gov. According to the Federal Acquisition Regulations, any contracting opportunities under $25,000 in value do not need to be publically advertised on FBO and are federally mandated to be reserved for small businesses – unless the purchasing officer is unable to locate at least two qualified and responsive small firms to participate.
"If these contracting officers do not know that your business is out there and qualified to work these contracts, it's unlikely you'll ever hear about them," explains Eric Knellinger, President of US Federal Contractor Registration. "The best way to educate these agencies about your business and you readiness to work is through a comprehensive marketing plan."
An effective marketing strategy is essential to success in government contracting, as explained on GovernmentContractingTips.com. The site's "First Steps to Government Contracting" recommends small firms "draft and distribute a capabilities statement, register their business in the Dynamic Small Business Search, launch a branded government-formatted website, and network with both contracting officers and other vendors to find prime and subcontracting opportunities" in order to increase their chances of success in the federal market. For more detailed information about how to effectively market their business to federal purchasing officers, small business owners may call the Contractor Helpline at (877) 252-2700 Ext 1 for assistance.