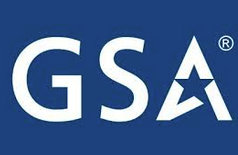 Orlando, FL (PRWEB) January 17, 2014
The General Services Administration (GSA) put out an RFQ (or Request for Quotation) earlier this week inviting properly registered government contractors to bid on the Domestic Delivery Service Program (DDSP) contract. The DDSP is a portion of the Federal Strategic Sourcing plan, which saved government agencies $50 million in fiscal 2013 on shipping costs for goods and services. The GSA also plans to create 10 more strategic sourcing programs that are designed to hire government contractors and save funding across the board for select agencies involved in the programs. The RFQ is available to bid on at FedBizOpps for government contractors that provide shipping services. Contractors must first be registered in System for Award Management (SAM) in order to bid on and accept federal government contracts and awards.
The Georgia Tech Procurement Technical Assistance Center "estimates that a high percentage of the 600,000 firms presently registered in SAM have errors in their records. The mistakes range from misspelled words to empty data fields, to incomplete entries, to selection of incorrect procurement codes, and other flaws. As a result, these vendors miss-out on government contract opportunities either because they are screened out for not exhibiting attention to detail or because of incomplete information they cannot be identified by government buyers." That is why US Federal Contractor Registration, the world's largest and most trusted third party registration has been helping businesses well before the inception of SAM with their government registration.
US Federal Contractor Registration has registered private sector businesses such as McGraw Hill, HP, Wells Fargo, Xerox, GoodWill, Dixie, UPS, Heinz, Sheraton Hotels, Marriott, Westin, Interstate Oil, CITI, and Coldwell Banker. As well as academic institutions and colleges like NYC, Northwestern, Oxford, Southwestern, and Mercer. Numerous federal agencies like US Army, US Navy, Veteran Affairs and United States Department of Agriculture have also had their government paperwork facilitated by US Federal Contractor Registration Case Managers.
US Federal Contractor Registration pairs businesses with a dedicated Case Manager who help them every step of the way, from initial registration to bidding on contracts. If you are not registered in SAM or are an existing member and due for your Semi Annual Check Up, call the Contractor Helpline at (877) 252-2700 Ext 1. You can also register for government contracts on US Federal Contractor Registration's website at https://www.uscontractorregistration.com/. Winning bids and getting a good foothold in the federal marketplace can be difficult, that is why US Federal Contractor Registration will help businesses every step of the way making sure businesses not only survive but thrive.