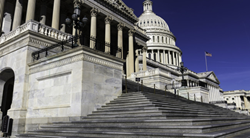 St. Petersburg, FL (PRWEB) March 08, 2014
In a recent Senate financial and contracting oversight subcommittee hearing, Senator Claire McCaskill criticized federal contracting officers for their failure to thoroughly review contractors' past performance prior to awarding contracts, according to the Senate's Homeland Security and Governmental Affairs website. The Senator described the databases currently administered by the General Services Administration, or GSA, as "shockingly old and clunky" and cited several instances where either no information or incorrect information were reported in the system.
Problems with the database demonstrated by the Senator included attempts to look up contracting reviews of both BP and CGI Federal. Despite problematic records for both companies, even prior to the Deepwater Horizon spill and Healthcare.gov debacle, not a single negative report could be found for BP and CGI Federal's most recent review ranked the company as "exceptional".
As pressure is put on purchasing officers to more thoroughly scrutinize prospective contractors, US Federal Contractor Registration strongly recommends businesses review their contracting records and SAM registration for accuracy and completion.
A recent review by US Federal Contractor Registration found that less than half of all businesses currently registered in System for Award Management included a Past Performance Point of Contact. Although this information is "optional" during registration, many contracting officers will refuse to do business with vendors who choose not to include this information in SAM.
The Georgia Tech Procurement Technical Assistance Center "estimates that a high percentage of the 600,000 firms presently registered in SAM.gov have errors in their records. The mistakes range from misspelled words to empty data fields, to incomplete entries, to selection of incorrect procurement codes, and other flaws. As a result, these vendors miss-out on government contract opportunities either because they are screened out for not exhibiting attention to detail or because of incomplete information they cannot be identified by government buyers."
US Federal Contractor Registration complaints are immediately handled and take extremely seriously due to the gravity and importance of federal paperwork compliance. Contractors who are concerned about their SAM registration or eligibility for contract awards may call the Contractor Helpline for a free assessment at (877) 252-2700 ext 1 or find more information about federal contracting requirements at https://www.uscontractorregistration.com/ .