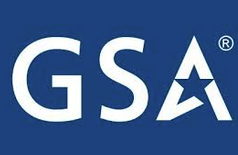 Washington D.C. (PRWEB) April 19, 2014
The General Services Administration(GSA) and Department of Defense (DoD) have started to collaborate on price changes for goods and services on the GSA Schedule. Deputy Director of Contingency Contracting and Acquisition Policy at the DoD Richard Ginman is making his voice heard on the higher prices his agency has been receiving. Ginman went on to state "what the [Federal Acquisition Regulation] said was the price has been determined to be fair and reasonable, you need to know no further documentation, you need to do no analysis." In response Jeffrey Koses, GSA Senior Procurement Executive claimed, "we recognize that too much price variability is a very real concern, and we do think we own responsibility to address and to narrow the degree of price variability, but we also want to work together to keep schedules effective and easy to use."
US Federal Contractor Registration recognizes the complications of the GSA Schedule for both procurement officers and properly registered government contractors. That is why US Federal Contractor Registration has developed the GSA-Simplified Acquisition Program or better known as G-SAP to help contractors get on a GSA Schedule and win government contracts during the filing process.
Since the release of the G-SAP in 2014 businesses around the nation have began the GSA Schedule filing process and started a simplified acquisition marketing plan with US Federal Contractor Registration. US Federal Contractor Registration begins by marketing businesses to procurement officers and specific government agencies to start winning government contracts. While the contractor begins to grow accustom to the federal marketplace US Federal Contractor Registration's Case Managers are processing the necessary paperwork to be placed on a GSA Schedule. Businesses that wish to start marketing to the federal government a be placed on a GSA Schedule are choosing to use G-SAP.
Investing in US Federal Contractor Registration's full service plan prepares a contractor for all that is ahead. The full service includes year long technical support, annual SAM migration updates, added to the USFCR federal buyer newsletter, creation of a FEMA Vendor profile, grant assistance if needed, NAICS code research and the highly-recognized Verified Vendor Seal of Approval. Contractors can call (877) 252-2700 Ext 1 to start the government registration process or go to their SAM.gov Online Registration page. US Federal Contractor Registration complaints are immediately handled and take extremely seriously due to the gravity and importance of federal paperwork compliance.
If a business is not fiscally prepared for the full service option there is still hope. US Federal Contractor Registration has Self Service option called GovernmentContractingTips.com. GovernmentContractingTips.com includes easy registration walkthroughs, video tutorials and free packet downloads on a range of topics from SAM registration to GSA Schedules. The 'First Steps to Government Contracting' breaks down the process from the basic registration to marketing your business and bidding on contracts. The 'First Steps' has helped thousands of businesses learn the ins and outs of the federal marketplace. Even if you decide to use our full service registration we still encourage you to reference GovernmentContractingTips.com because of the wide range of information it contains. Any business new to government contracting will find this website extremely valuable and easy to navigate.
US Federal Contractor Registration has registered over 60,000 private sector businesses in the SAM registration some of which include McGraw Hill, HP, Wells Fargo, Xerox, GoodWill, Dixie, UPS, Heinz, Sheraton Hotels, Marriott, Westin, Interstate Oil, CITI, and Coldwell Banker. As well as academic institutions and colleges like NYC, Northwestern, Oxford, Southwestern, and Mercer. Numerous federal agencies like US Army, US Navy, Veteran Affairs and United States Department of Agriculture have also had their government paperwork facilitated by US Federal Contractor Registration Case Managers.