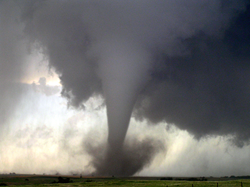 Orlando, FL (PRWEB) May 01, 2014
Five Tornados touched land this week in Arkansas, Nebraska, Iowa, Missouri and Oklahoma leaving both destruction and devastation in their paths. The first tornado in Arkansas was approximately a half-mile wide and took the lives of 16 people. The Arkansas tornado ripped through the state just 10 miles from Little Rock leveling buildings, flipping cars and pulling limbs off near by tree. Ottawa County Emergency Management Director Joe Dan Morgan stated, "Looks like about half of the town got extensive damage as well as the fire department."
The second tornado in Oklahoma touched down only two hours before the Arkansas twister along with the others hitting land this past sunday. Contractors looking to help businesses with the damage done by the tornados must first register with the federal government to help FEMA with relief efforts.
Businesses must first be registered in System for Award Management in order to help FEMA with no bid contracts and relief efforts. Businesses that wish to learn more about the process of FEMA contracts can read the FEMA Contracts section on GovernmentContractingTips.com or download the free FEMA Packet.
US Federal Contractor Registration has registered over 60,000 private sector businesses in the SAM registration some of which include McGraw Hill, HP, Wells Fargo, Xerox, GoodWill, Dixie, UPS, Heinz, Sheraton Hotels, Marriott, Westin, Interstate Oil, CITI, and Coldwell Banker. As well as academic institutions and colleges like NYC, Northwestern, Oxford, Southwestern, and Mercer. Numerous federal agencies like US Army, US Navy, Veteran Affairs and United States Department of Agriculture have also had their government paperwork facilitated by US Federal Contractor Registration Case Managers. Contractors can call (877) 252-2700 Ext 1 to start the government registration process or go to their SAM.gov Online Registration page.